Dr. Stanley E. Rittgers, BS '68 and Dr. Robert E. Mates
Dr. Stanley Rittgers, BS '68 credits UB and Dr. Robert E. Mates in exposing him to biomedical engineering before there was a formal curriculum in biomedical engineering. As a result, he has created the Dr. Robert E. Mates Scholarship to honor the UB faculty member...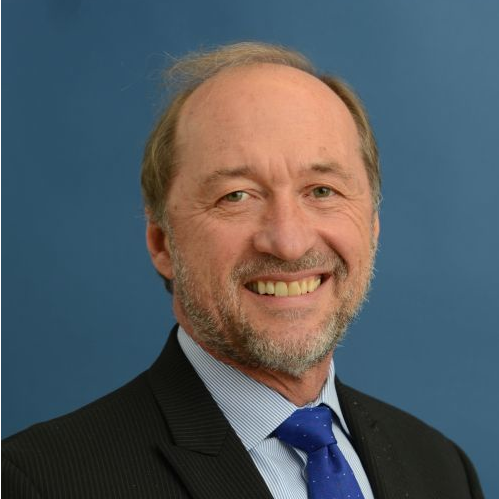 Dr. Stephen E. Still, BS '76
Stephen Still, BS '76, is now a Professor of Practice at UB in the Institute for Sustainable Transportation and Logistics, after a longer career in the transportation planning field. Previously, he was involved in the founding and management of two firms associated...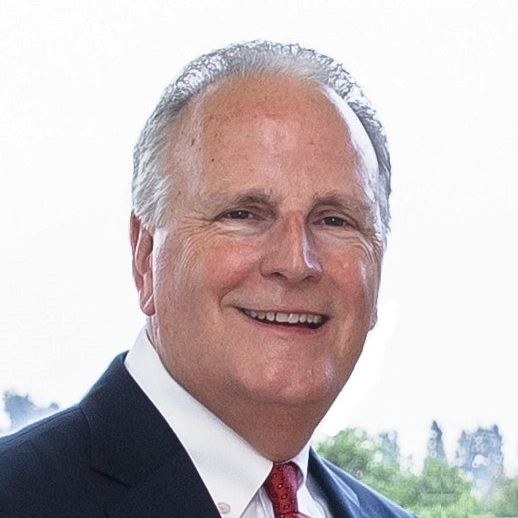 Dr. William Brownlie, MS '76 BS'75
Bill graduated with his MS in 1976 and BS in 1975 from UB. He received his PHD from California Institute of Technology. He has been at TetraTech for 38 years and is now the Chief Engineer and a Senior VP. Bill appreciates the education and value he received at UB...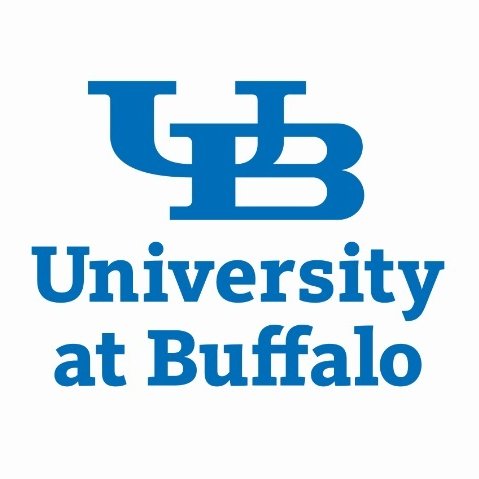 Dr. Wilma J. Newberry
Wilma Jean Newberry, a longtime Spanish professor at UB, was a faculty member from 1964 to 1997. She died in 2015 in Buffalo at 88 years old. A native of Covington, Kentucky, Newberry received a bachelor's degree from Case Western Reserve University and a doctorate...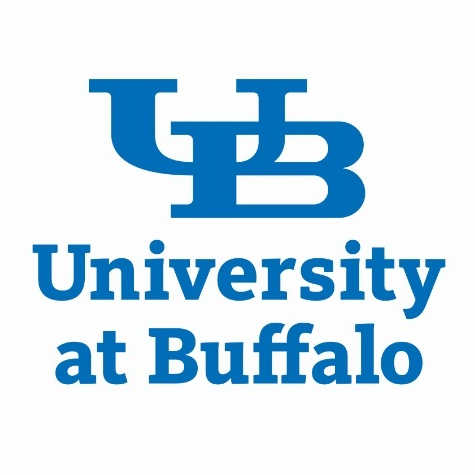 Edward L. Curvish Jr., EdM '60, BA '58
The Dr. Edward L. Curvish, Jr. Award was established in 2000 by Edward L. Curvish, Jr., EdM '60, BA '58 to support a graduating history student. Edward is a second-generation UB alumnus, as his father, Dr. Edward L. Curvish Sr., MD '29, graduated from UB's medical...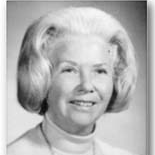 Eleanor V. Millonzi
Eleanor Millonzi was born in Michigan in 1912, and lived and raised her family in Buffalo. She was committed to civic activity, with an emphasis on the arts. She served in a variety of volunteer leadership roles with the Arts Council of Buffalo and Erie County, the...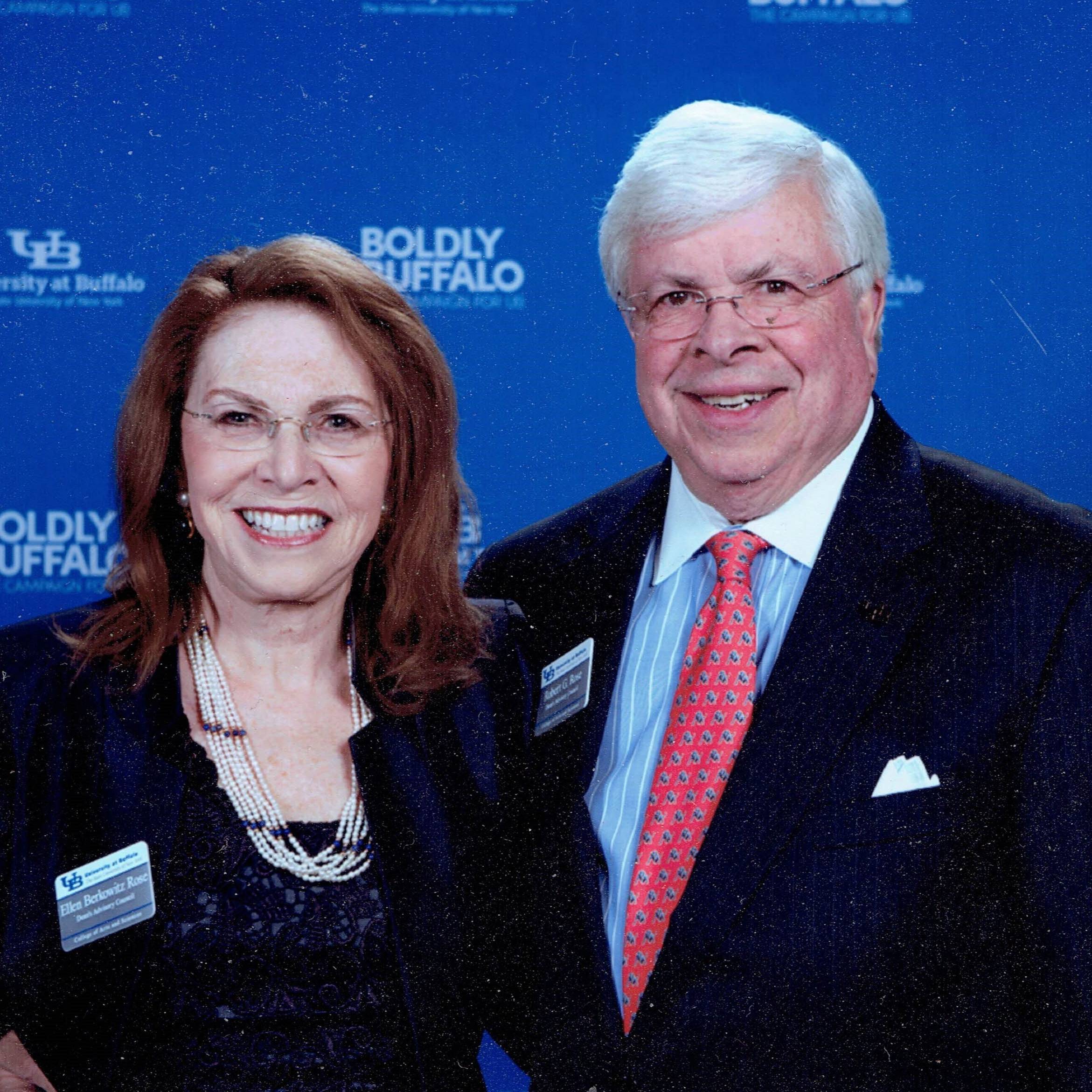 Ellen N. Berkowitz Rose, BEd '66, and Robert G. Rose, BA '65
Bob Rose and Ellen Berkowitz met at the UB Bulls vs. Delaware football game in October 1962 and the rest, as they say, is history. Bob went on to receive his Bachelor of Arts, cum laude, with High Distinction in History from UB in 1965 where he was a member of Sigma...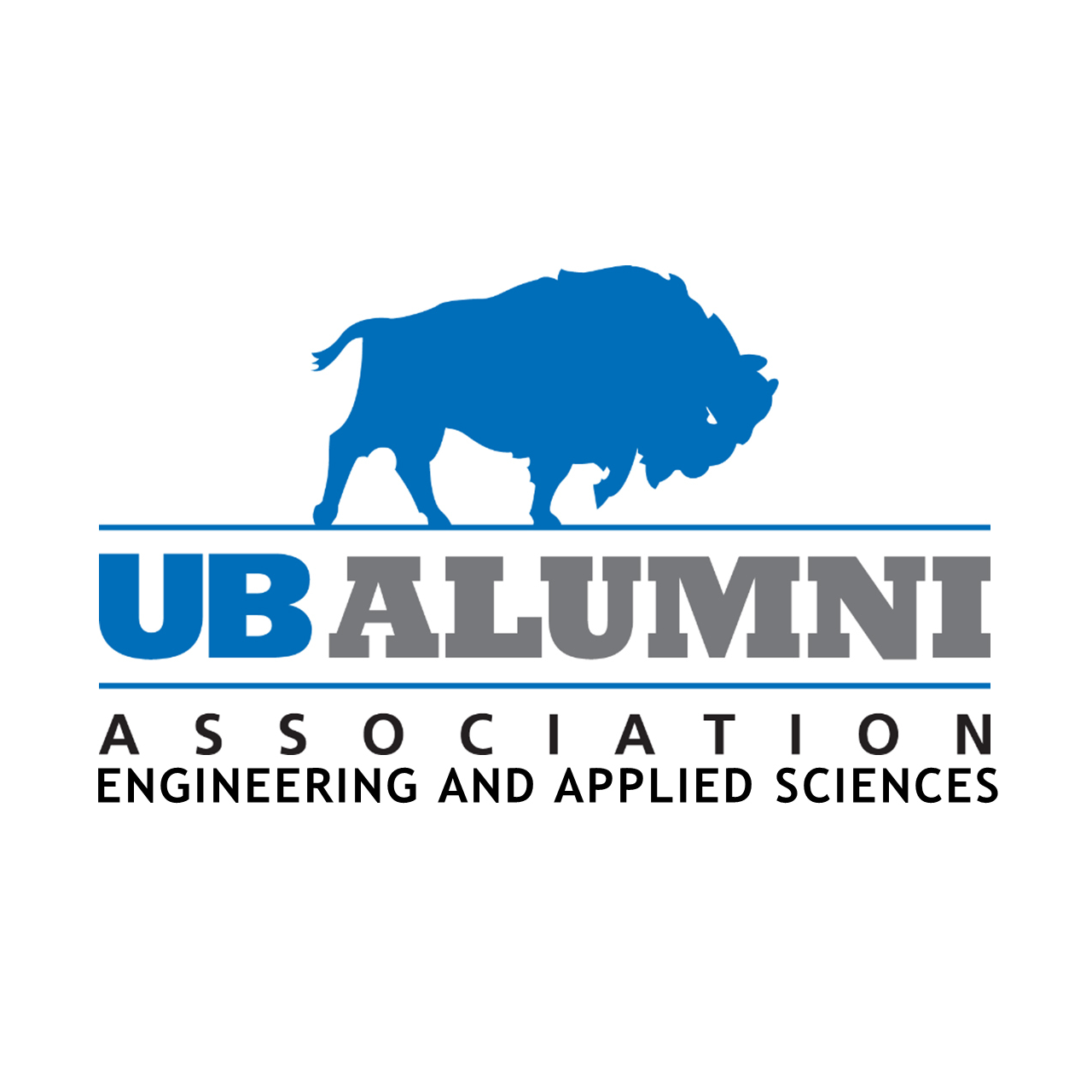 Engineering Alumni Association
The UB Engineering Alumni Association (EAA) awards scholarships to engineering students in the UB School of Engineering and Applied Sciences who demonstrate leadership skills through involvement in campus and community activities as well as scholastic...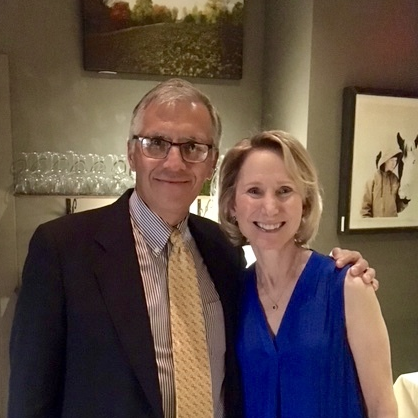 Enrique Tejerina, BS '76 and Barbara Tejerina, BA '76
Barbara (neé Schulz) grew up in New York City. Enrique, who is originally from Lima, Peru, spent his high school years in Lynbrook, Long Island. They met as freshmen in the Schoellkopf dorm on South Campus and were married in 1977. Enrique worked for KMPG for 38...

Felix Infausto '32 and Clara Infausto
Felix was born in 1909 in Jacobs, Pa. Despite losing both hands in an industrial accident as a teenager, he graduated with honors from high school and won a scholarship to the University of Buffalo, where he received both his undergraduate and law degrees. After 11...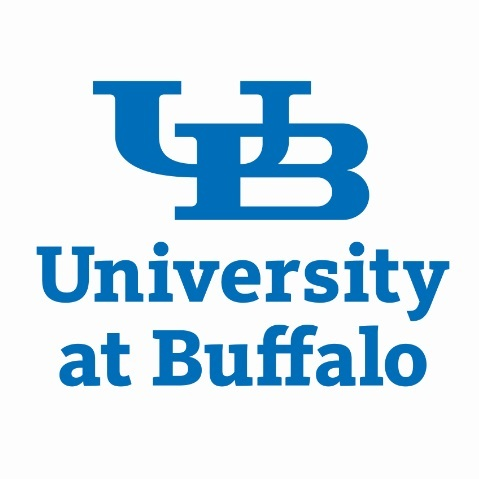 Frances R. and Louis B. Morrison
The Frances Morrison Memorial Scholarship was established jointly in 1984 by her niece, Nancy Schwartz, her husband, David Schwartz, and Louis Morrison. Frances loved to paint and this was a meaningful way to memorialize her. "Aunt Fran" was the beloved aunt of...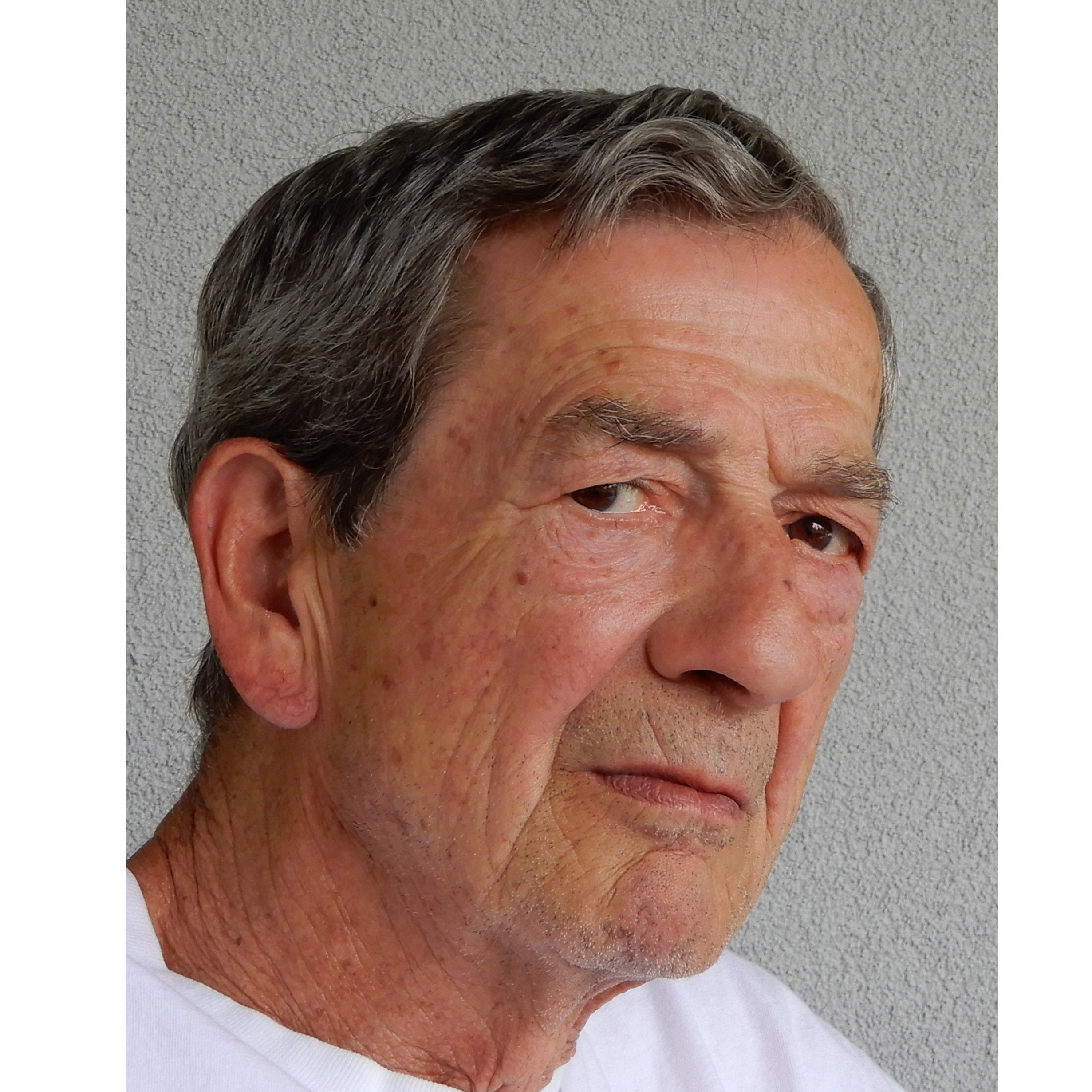 Frank B. Silvestro, MA '68, BA '62
After serving in the Navy, Buffalo native Frank Silvestro, MA '68, BA '62, graduated summa cum laude from UB while working at the Cornell Aeronautical Laboratory. During his studies, he benefitted from the financial assistance of a local foundation. That help...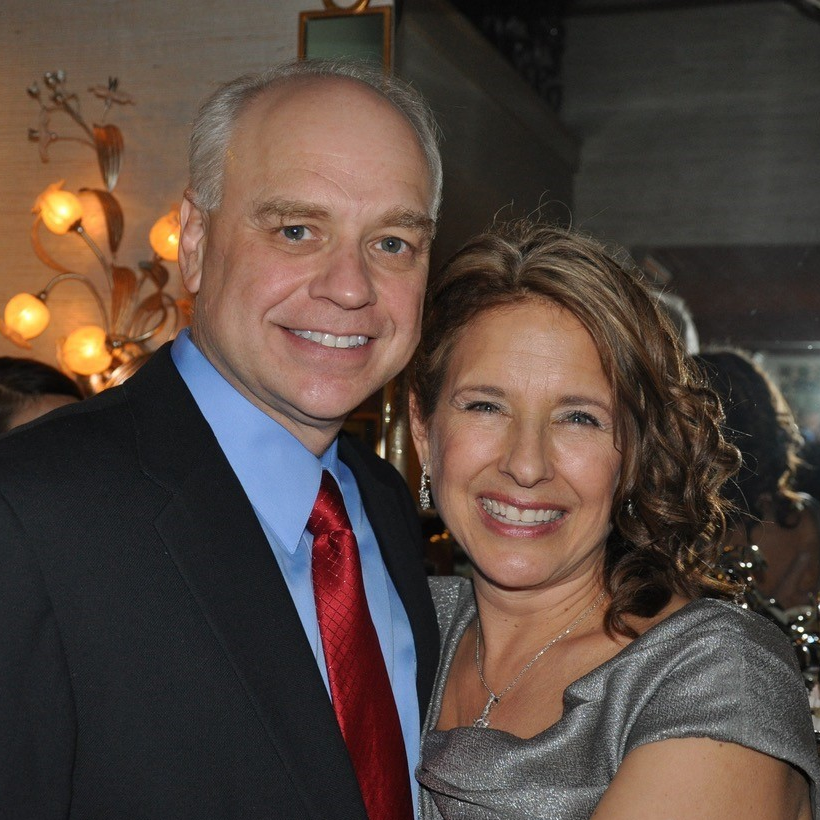 Frank J. Puskar, BS '79, and Mary F. Puskar
Frank J. Puskar, BS '79 is the founder of Energo Engineering, a KBR subsidiary located in Houston, Texas, providing advanced structural engineering for the offshore platform oil and gas industry. He is an expert on the design of platforms for extreme loads including...

Fred Bargetzi, BS '90
When Fred Bargetzi passed away in January of 2021 his family and colleagues wanted to honor the memory of a man who had inspired them so much. His colleagues at Crestron Electronics, where Mr. Bargetzi worked for over 30 years, decided to establish the Fred Bargetzi...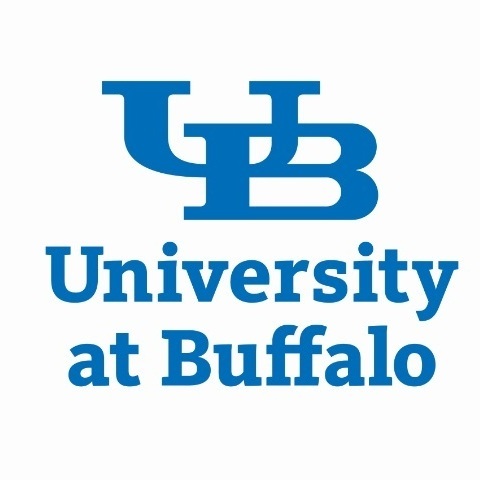 Frederick J. Schoellkopf and Toby Bloom Schoellkopf, BA '72
In 2005, Frederick J. Schoellkopf established the Toby Bloom and Frederick Schoelkopf Award for Study Abroad to honor the memory of his wife, Toby Bloom Schoellkopf, BA '72. The fund provides an annual award to an undergraduate student in the Department of History in...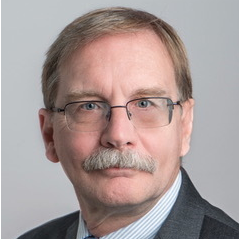 Gary J. Jastrzab, BA '76, and Wendy A. Jastrzab
Gary J. Jastrzab, a Buffalo native, earned a Bachelor's Degree in Environmental Design from the School of Architecture and Planning, as well as a Bachelor's Degree in Sociology from the College of Arts and Sciences, both in 1976. He also holds a Master's Degree in...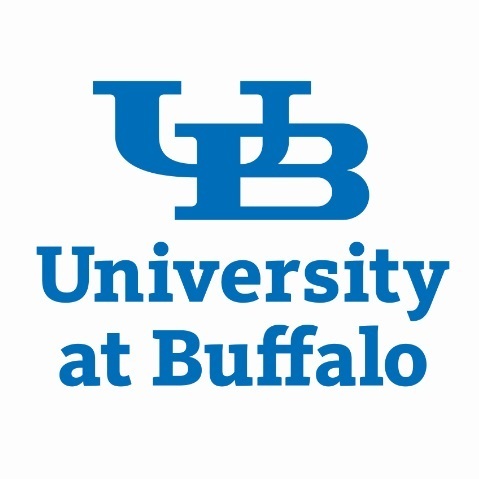 Gerald Hooley, BS '52
Gerald (Jerry) Hooley, BS '52, arrived at UB with no money to speak of, but a great deal of desire. Hooley worked fulltime for a year at Barger and Wright Pharmacy in North Buffalo, where co-owner Richard Wright was a positive influence on him and helped steer him...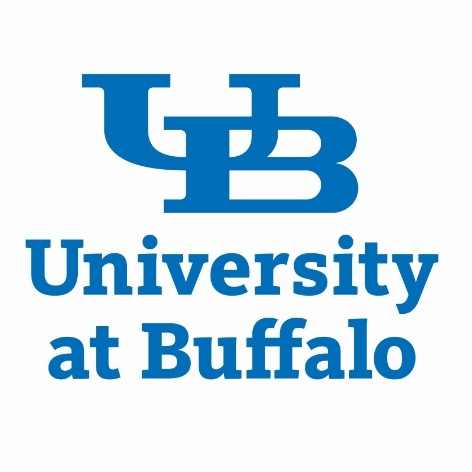 Gretchen A. Hodgdon, MD '00, and Travis Hodgdon, DO
Gretchen A. Hodgdon, MD '00 is a 1985 graduate of Bennett High School. Gretchen and Travis are first generation college graduates and each benefitted from generous scholarships when they were undergraduate students. They are strongly committed to the concept of "pay...
Gustin L Reichbach, BA '67
After majoring in political science at UB, where he was elected to Phi Beta Kappa, Gustin Reichbach graduated from Columbia Law School. He was active on the Columbia campus during anti-Vietnam War protests, which led to a two-year delay in his admission to the New...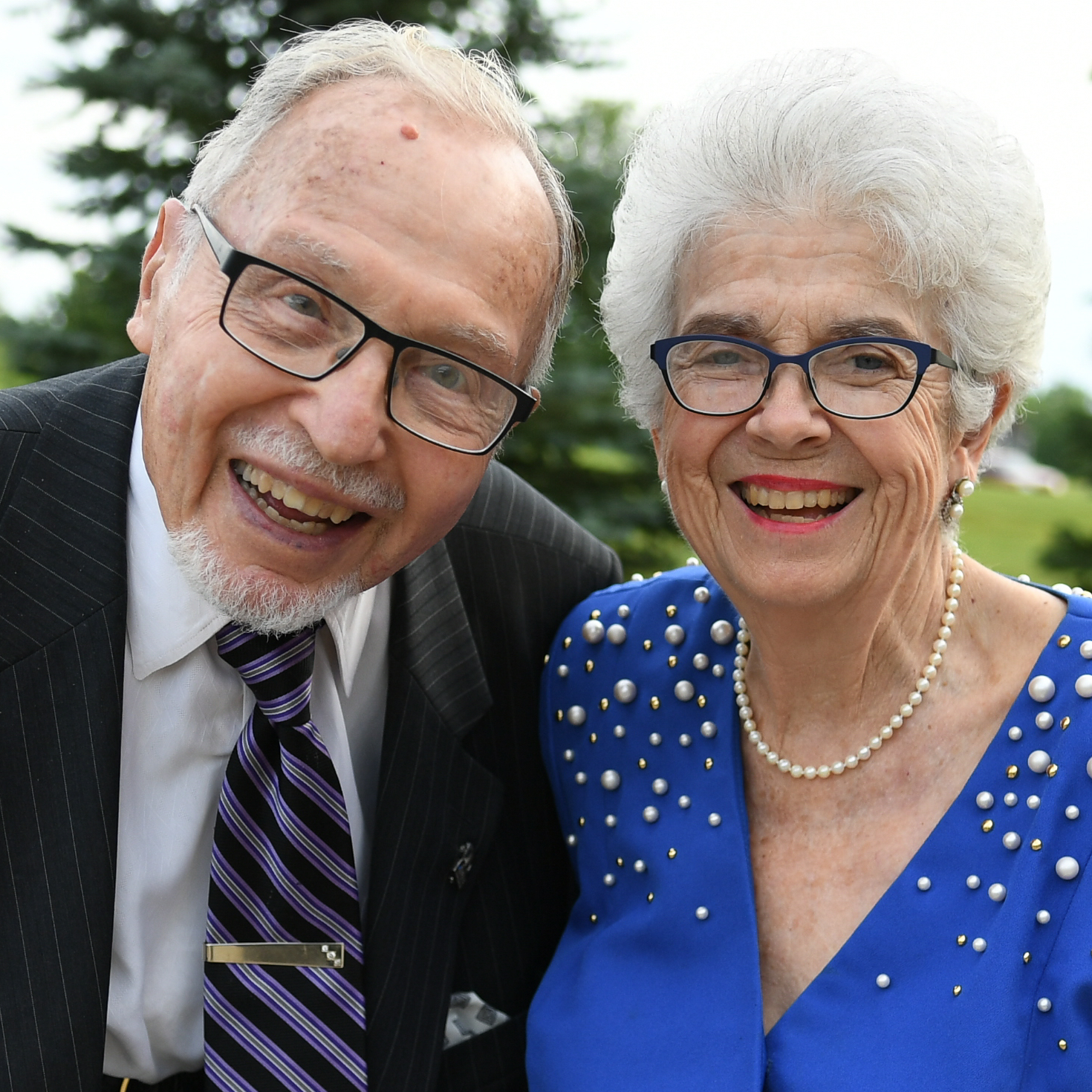 Harold James Levy, MD '46 and Arlyne Levy
The Levy family has a strong legacy at UB. Three generations of the family received medical degrees: Harold's father, Sidney H. Levy, M.D. '15 was a pioneer radiologist in Buffalo, then Harold's medical degree in the centennial class of 1946 and then, in 1986,...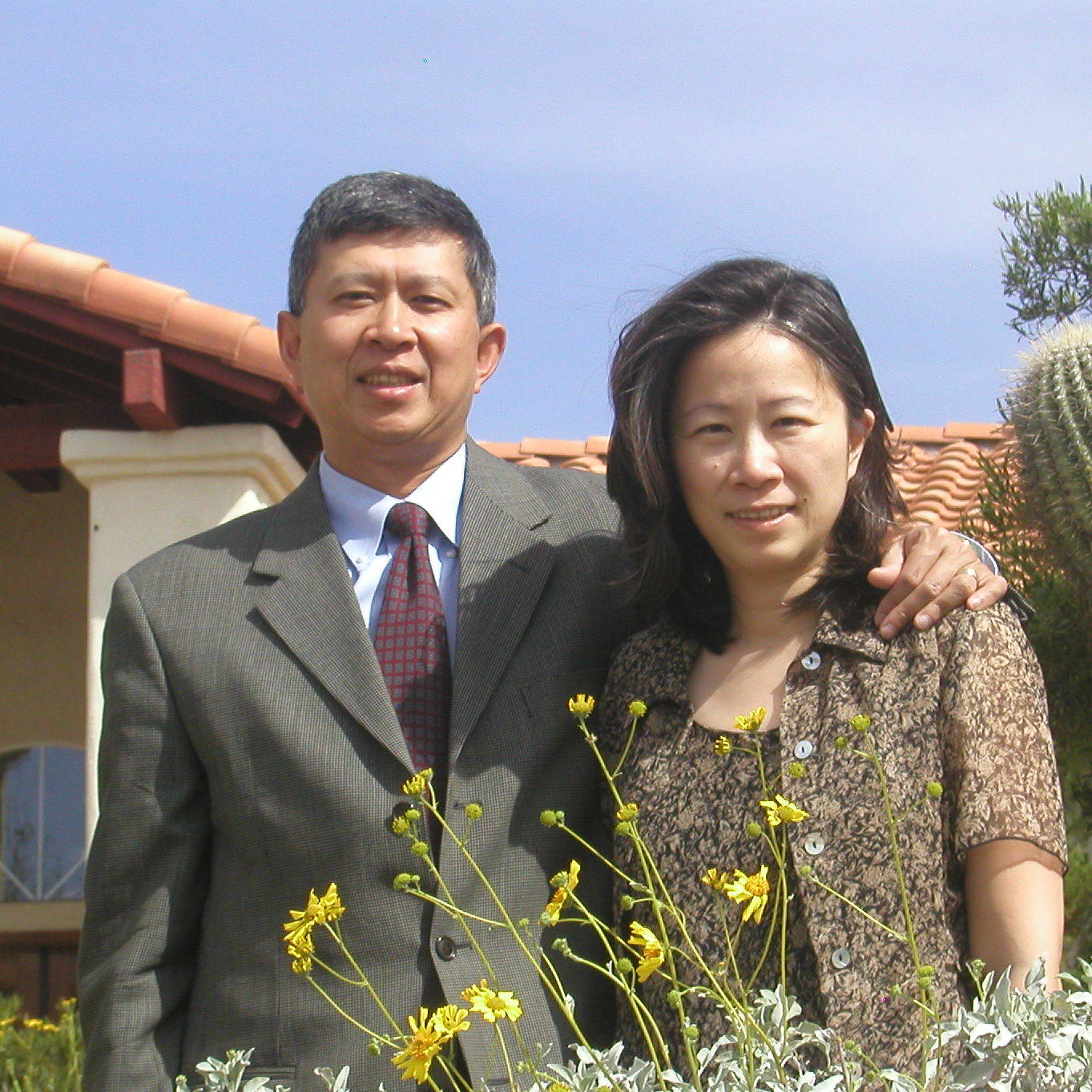 Hsinchun Chen, MBA '85 and Hsiao-Hui Chow, PhD '89
An acclaimed information technology scholar and entrepreneur, Hsinchun Chen is the Regents Professor and Thomas R. Brown Chair of Management and Technology at the University of Arizona and founding director of the Artificial Intelligence Lab. Hsiao-Hui (Sherry) Chow...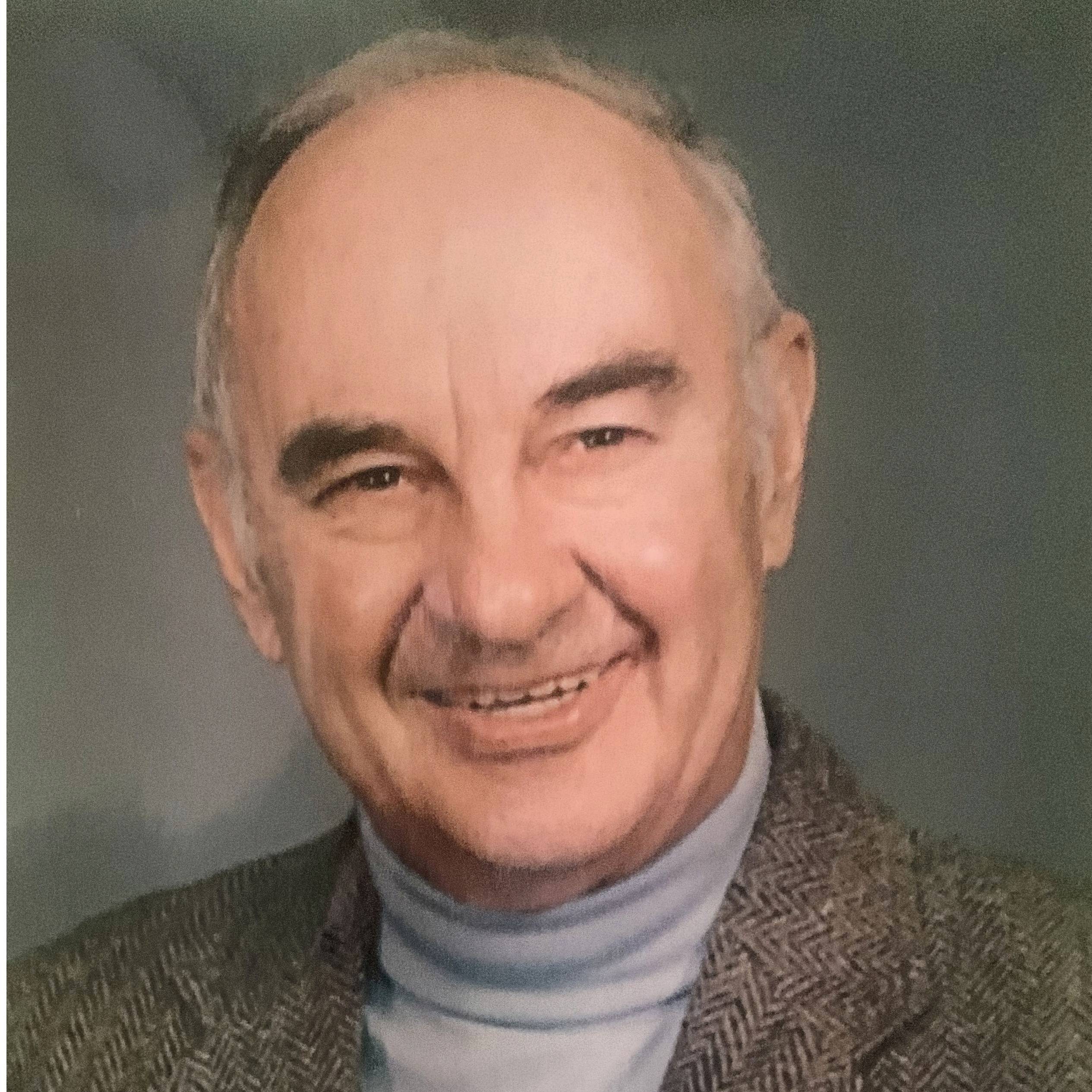 James P. Owens and Lucy Owens Manheim
Lucy Owens Manheim established the James P. Owens Endowment Fund to honor the memory of her husband. After interrupting his education to serve in the military, Owens (1924-1995) returned to UB in 1946 under the GI Bill. He received a bachelor's degree in geology and...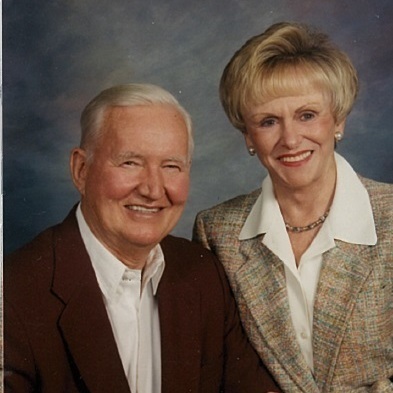 James W. McLernon, BS '50
In 2007, James W. McLernon, BS '50, established the Samuel R. McLernon and Nancy McLernon Memorial Scholarship to provide scholarships to students from Kenmore West High School seeking to pursue an engineering education at UB's School of Engineering and Applied...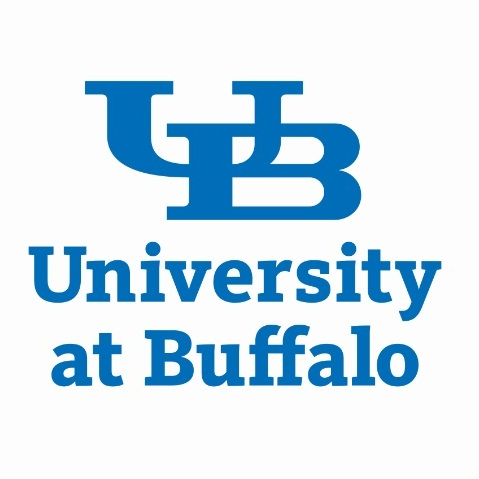 Jane C. Denton, BA '66 and MA '90
Jane C. Denton was one of the more personable and popular of the honors chemistry majors who entered UB in 1961. Her energy, laugh and high spirits were the heart of a close-knit group of chemistry majors. Shortly after completing her final BA exams in chemistry in...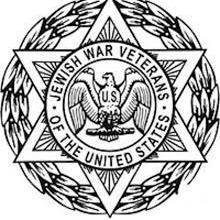 Jewish War Veterans of America Post 25
Jewish War Veterans of the USA (JWV) is the voice of the Jewish serviceperson and friend to all veterans. Formed in New York in 1896 after the American Civil War, the Jewish veteran group was known as the Hebrew Union Veterans Association. The union fought...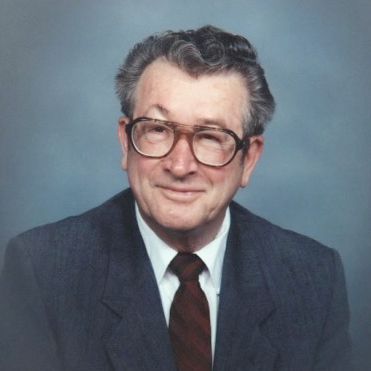 Jim Smist, BS '80 and Mary Smist
Jim Smist, BS '80 and Mary Smist established the Felix Smist Scholarship Fund in honor of Jim's late father, Felix Smist. Felix persevered to complete his mechanical engineering BS in 1965 from UB, after 16 years of part-time study. During this time, he worked...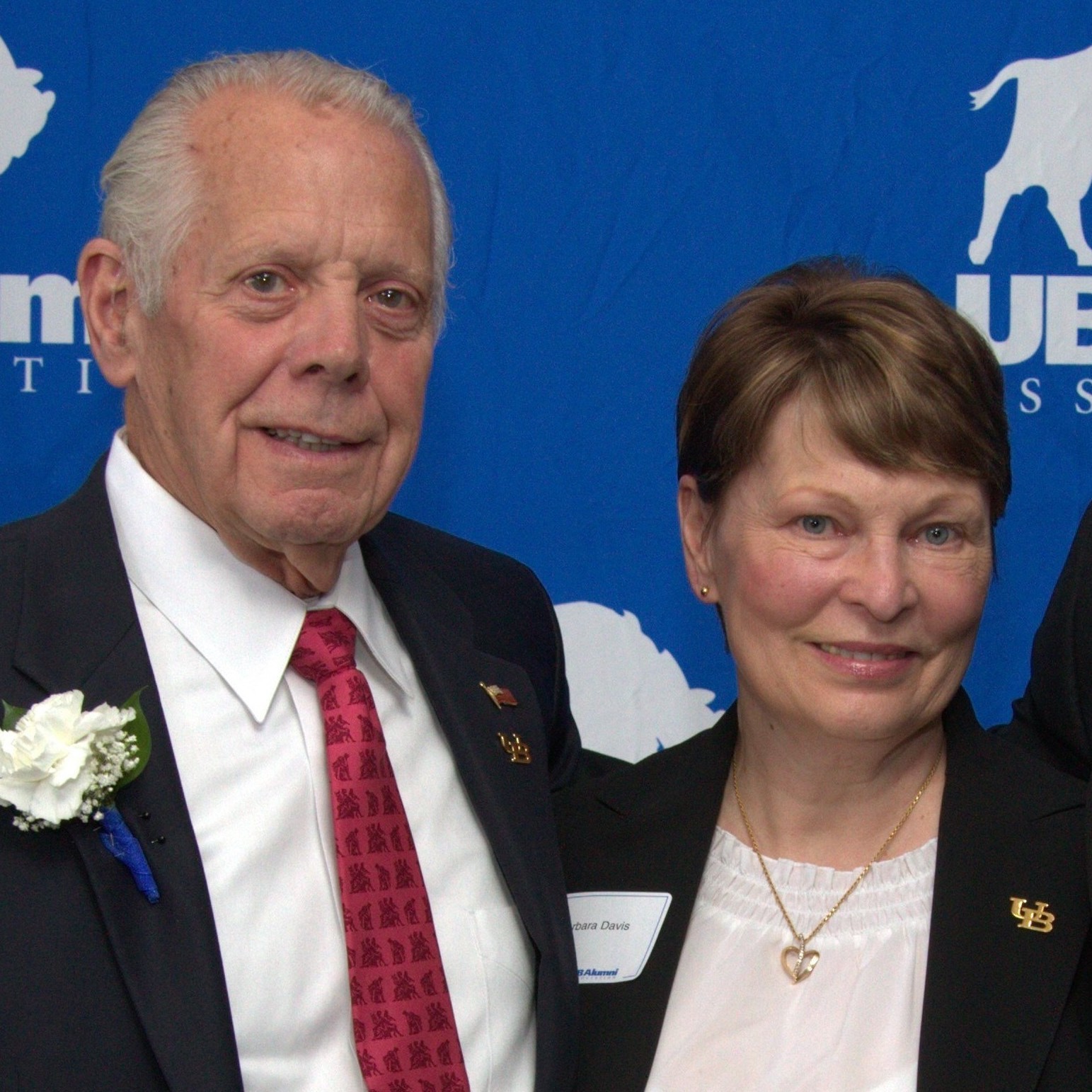 John R. "Jack" Davis, Jr., BS '55, and Barbara J. Davis
In 2012, Mr. John R. "Jack" Davis, Jr., BS '55, industrial engineering, and Mrs. Barbara J. Davis established a scholarship fund to show their appreciation to UB's School of Engineering for preparing Mr. Davis for what has been a successful career. The Barbara and...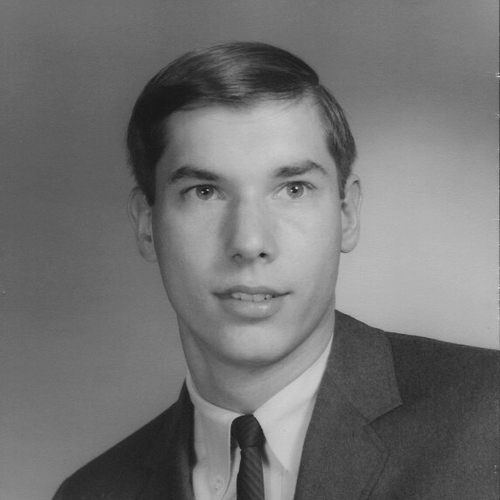 John Robert Dervay II, MS '73, BS '67
John Robert Dervay II was born and grew up, the eldest of four, in Binghamton, NY, later graduating from Wellsville High School in New York after his family re-located. He attended the University at Buffalo, where he received his bachelor's and master's degrees in...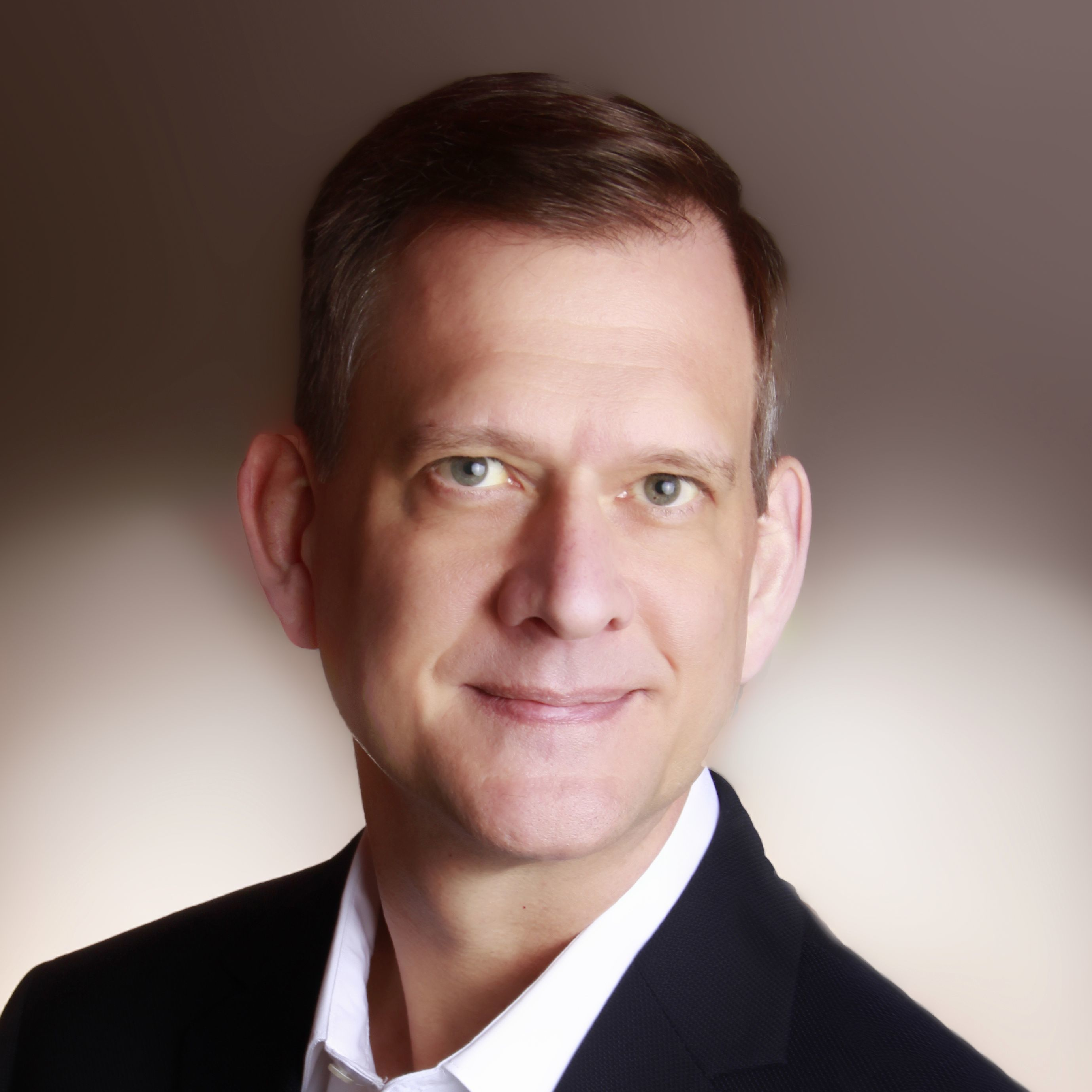 Jonathan Matthew Bearfield, BS '91
Mr. Bearfield's Electronics training through four years in the Marine Corps brought him to the University at Buffalo to pursue a degree in Electrical Engineering, which lead to a career in electronics spanning decades and touching several companies. While at UB Mr....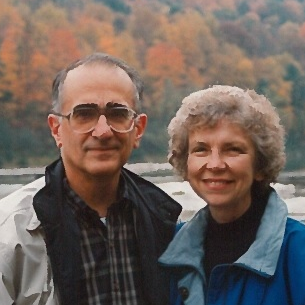 Joseph and Louise K. Tufariello
Joseph Tufariello joined UB as a faculty member in the Department of Chemistry in 1963. He was chair of the department from 1984-91, when he became interim dean of the UB Faculty of Natural Sciences and Mathematics; he was named dean the next year. He returned to his...