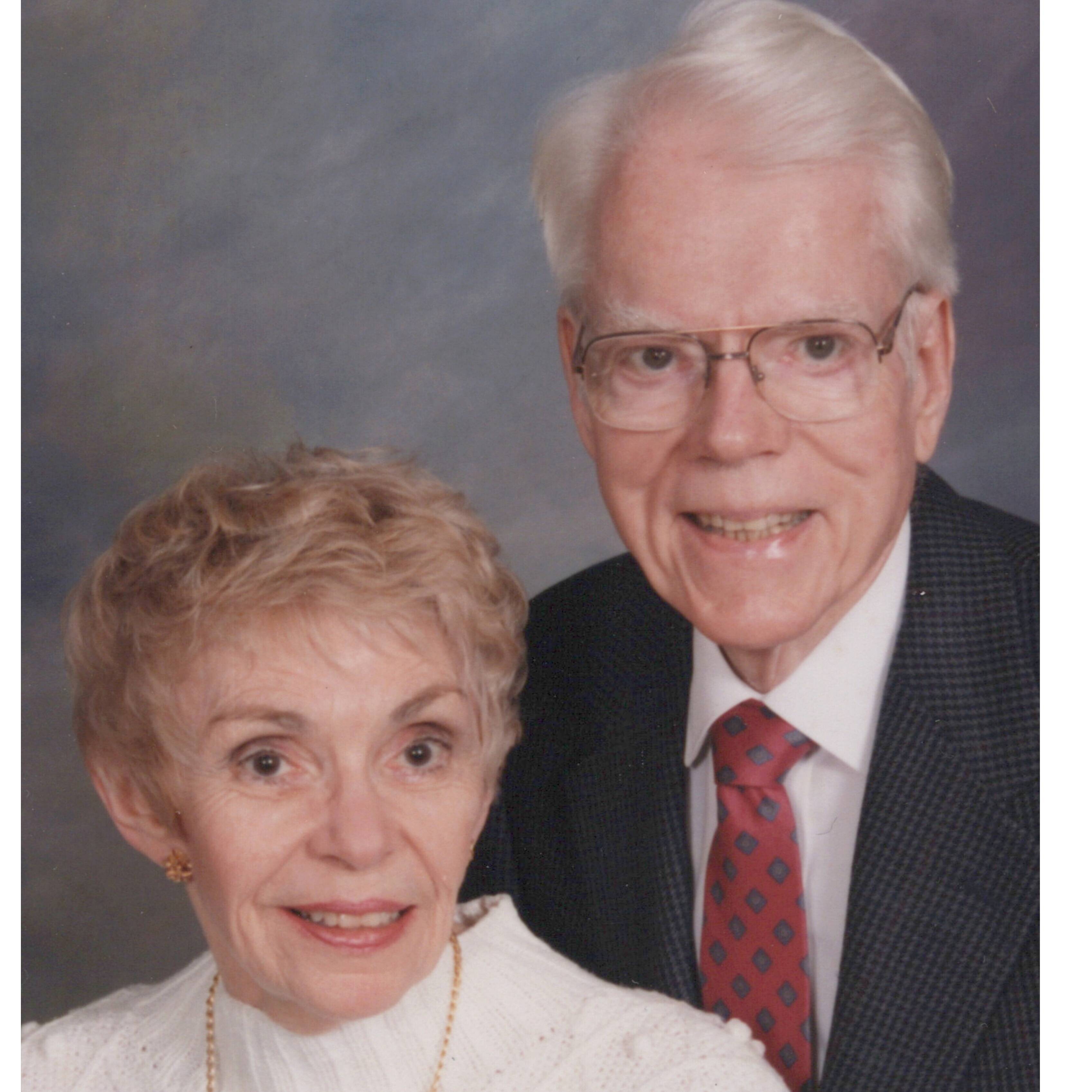 Victor Brown, PhD '57 and Joan Brown
The Victor and Joan Brown MS Accounting Fellowship at the University at Buffalo was established in 2000 to assist School of Management students pursuing a Master of Science in Accounting degree. The intention of the fellowship is to support students who share circumstances with Victor Brown: 1) demonstrate academic excellence, 2) demonstrate financial need and 3) intend to work in or for the benefit of the United States. Effective in 2022, the children of Victor and Joan are pleased to direct funds from their parents' estate to support the fellowship in perpetuity.
Victor (1929-2006) was born in Philadelphia, PA, and Joan (1932-2020) was born in Atlantic City, NJ. Victor's father was an awning maker, while Joan's father was a postal worker. From modest beginnings, Victor and Joan would work together over 52 years of marriage to make meaningful contributions and ultimately achieve financial success.
An ambitious student, Victor earned scholarships that enabled him to obtain his bachelor's and master's degrees at the Wharton School of the University of Pennsylvania. While Victor was earning his master's degree, Joan relocated to Philadelphia where she began a career as a laboratory technician. The two met, married and moved to Buffalo, NY. At the University at Buffalo, Victor received a Ph.D. in Economics and then served as Chairman of the Accounting Department. Victor earned his CPA certification in four states.
Victor and Joan had three children: Cynthia, Douglas and Paul. Joan refocused from her prior profession in laboratory work, to raising the children. The family followed Victor as his career took him various places in the US. From 1958 to 1971, he worked with Touche Ross & Co. (now Deloitte) as Partner in Charge of the New York office and as National Director of Operations. In 1971 the family moved to Chicago where Victor became Vice President and Controller of Standard Oil of Indiana, which later became Amoco and was subsequently acquired by British Petroleum. Victor became Executive Vice President, Chief Financial Officer and Director of Firestone Tire & Rubber Company in Akron, OH in 1981. In 1983, Victor was appointed to the Financial Accounting Standards Board (FASB) in Stamford, CT, where he served two five-year terms. Throughout his career, Victor published numerous articles and served in multiple advisory positions. In 1993, Victor and Joan retired to Virginia where Victor taught accounting at George Mason University and volunteered in several capacities, including mentoring small business owners via the Service Corps of Retired Executives (SCORE).
Together, Victor and Joan enjoyed the arts and traveling nationally and internationally, volunteered for civic and professional organizations and were active members of their church. Following Victor's death in 2006, Joan moved to Brentwood, TN, where she enjoyed living near her son, Doug, and his family. Victor and Joan are both interred at the Church of the Holy Comforter in Vienna, VA.