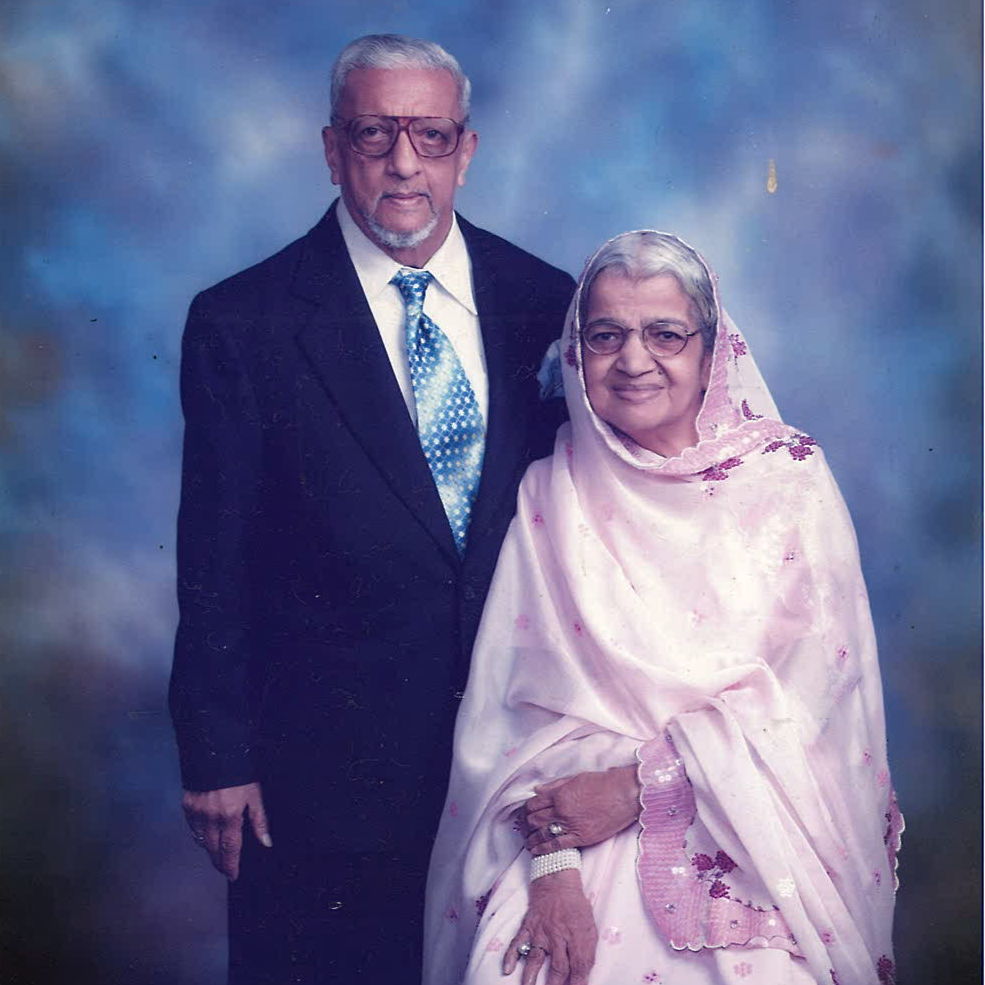 Amena and Hatim Nakoda, and Moeez Nakhoda, BS '91
Moeez Nakhoda is a director with a Singapore-based company that trades in such diverse commodities as spices, petrochemicals, foodstuffs, educational books and wastepaper. In 2007, when he and his family created the Amena and Hatim Nakoda Family Scholarship Fund, Nakhoda credited his UB management education with giving him the confidence and skills to present himself effectively with peers and clients. He believes that because UB has a student population representing all nations and races, it teaches effective and concise communication with the culturally mixed workforce of a typical modern global business.
Arthur and Louise Wasserman; and Mindy Wasserman
Arthur, who died in 1998, was an active member and president of the Balfour Lodge of B'nai Brith, a life member of Hadassah, an honorary life member of the Hillel Foundation Board, a board member of the Foundation of Jewish Philanthropies, a member of the University at Buffalo Founders Society and a trustee of Temple Sinai. He and his first wife Louise, who died in 1995, established the Arthur and Louise Wasserman Foundation in 1981, which contributed to numerous religious and secular endeavors. The foundation created education scholarships as well as awards recognizing excellence for workers who provide care for hospital and nursing home patients. Arthur later married Mindy Wasserman Singer, BA '61, and together they continued to support the Arthur and Louis Wasserman Fund. Following Arthur's death, Mindy has continued to generously support UB, the UB School of Management and UB Athletics.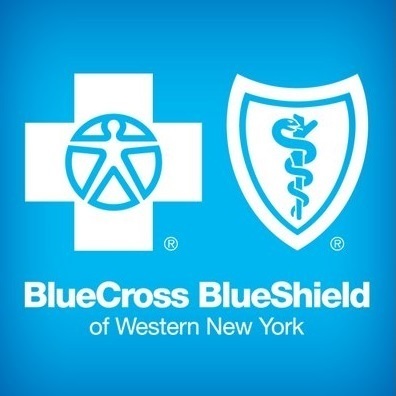 BlueCross BlueShield of WNY
BlueCross BlueShield of Western New York established a scholarship fund in 2008, which supports graduates of the Buffalo Public Schools who demonstrate financial need as incoming UB freshmen. Announcing the multi-year endowed fund, then-CEO Alphonso O'Neil-White noted that Blue Cross Blue Shield, one of the region's leading health plans, believes investment in student financial aid is an investment in the future of Western New York. One of the company's continuing goals is to enable more local students to take advantage of academic opportunities in Buffalo. "With a college degree, these young people will be better prepared to build successful careers and lives in Western New York, adding to the health and well-being of our community," said O'Neil-White.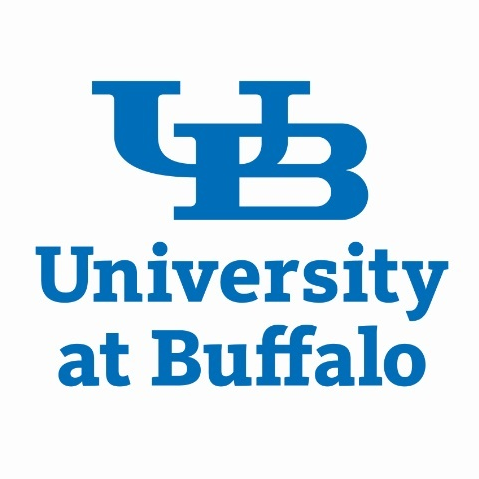 Bruce W. Challen, BA '30
The late Bruce Challen, a Buffalo native and 1930 UB graduate, spent most of his working life outside of Western New York. He lived in Chicago while working at Kraft Foods; served in the U.S. Navy during World War II; then lived in Virginia while working at the U.S. Treasury. After he returned to Buffalo in the 1980s, he received a UB fundraising call. Challen, then 82, decided to name UB in his will, leaving a generously endowed fund that has been in place since 1994.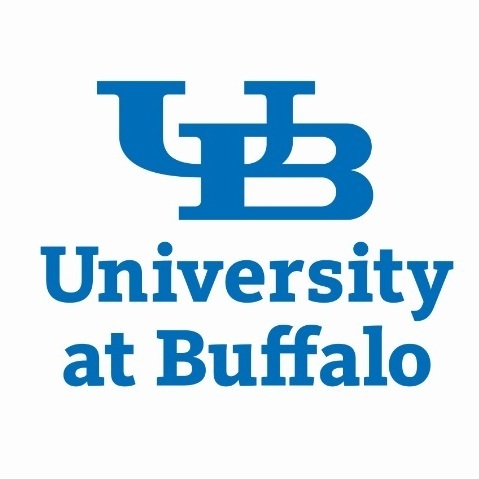 Charles A. Bauda, MD '42 and Philomena Bauda
The late Charles A. and Philomena Bauda established numerous student support funds in the Schools of Medicine, Pharmacy, Engineering and Nursing. Charles Buada recevied his degree in medicine from UB in 1942 and Philomena earned earned a nursing certificate from UB in 1939. Dr. Bauda opened his practice in 1944 on Niagara Street in Buffalo, was a family physician affiliated with the Sisters of Charity Hospital. He and Philomena later retired to Florida. Dr. Bauda was one of 12 siblings and several of these funds bear the name of his brothers and sisters.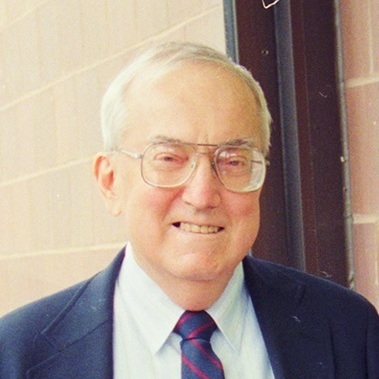 David M. Benenson
The David M. Benenson Memorial Scholarship Fund was established by the wife and daughters of David M. Benenson to honor his lifelong dedication to fostering academic excellence in the field of engineering. Scholarships from the Benenson Fund are intended to help students who have completed internships achieve their academic and professional goals.
Benenson was a member of the faculty in the UB School of Engineering and Applied Sciences Department of Electrical Engineering for 35 years. He was chair of the electrical and computer engineering department from 1983- 89 and founded of the school's highly successful Cooperative Engineering Program, serving as its first director.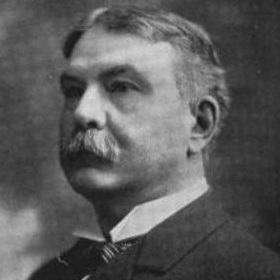 De Alva Stanwood Alexander and Anne Bliss Alexander
The late Mrs. Anne Bliss Alexander established a scholarship fund in honor of her husband, De Alva Stanwood Alexander (1846-1925), an American journalist, lawyer, historian and member of the United States House of Representatives. A native of Maine, at 15 Alexander enlisted in the army, serving from 1862 through the end the Civil War. He graduated from Bowdoin College in 1870, then worked as a newspaper editor in Indiana, where he befriended Sen. Benjamin Harrison. Alexander studied law and was admitted to the Indiana bar in 1877. Harrison was elected as the 23rd president of the United States, and in 1888 named Alexander the U.S. Attorney for the Northern District of New York. Alexander married Anne Gerlach Bliss, his second wife, in 1893, several years after moving to Buffalo. In 1896, Alexander was elected as a U.S. representative to Congress for New York's 33rd district, and served for seven terms. He wrote Political History of the State of New York, a four-volume work completed in 1923.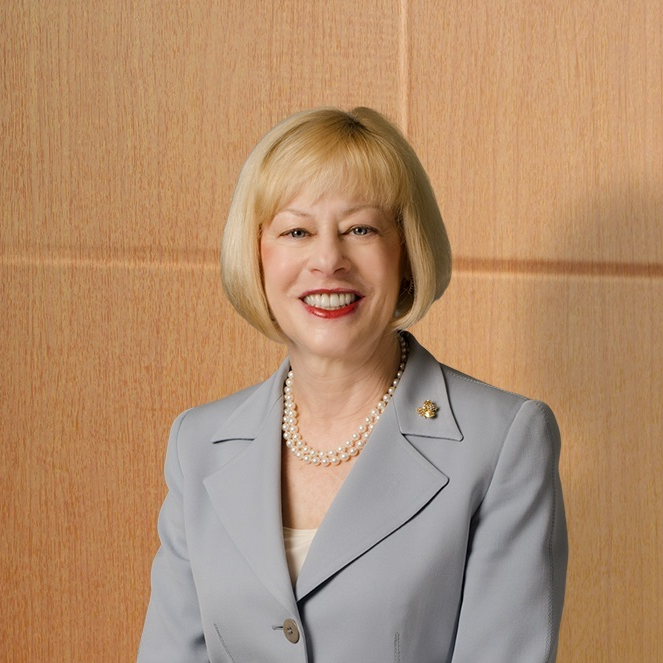 Dr. Sharon Bob Young BA '71
Sharon Bob Young is a specialist on higher education policy and regulation at Powers Pyles Sutter & Verville, a law firm in Washington, DC. Her mother, Ruth, worked in the UB the Office of Admissions for 20 years. When she established the fund, Sharon Bob Young said that her parents had imbued her with an outlook on life founded on perseverance, a perspective based in Jewish thought and heritage. The fund honors that gift to her by supporting students who have come to UB for advanced study of a tradition that is informed by reverence for learning, commitment to solving problems in ways that promote self-sufficiency and self-respect and recognition of the importance of living a good life marked by righteousness and justice.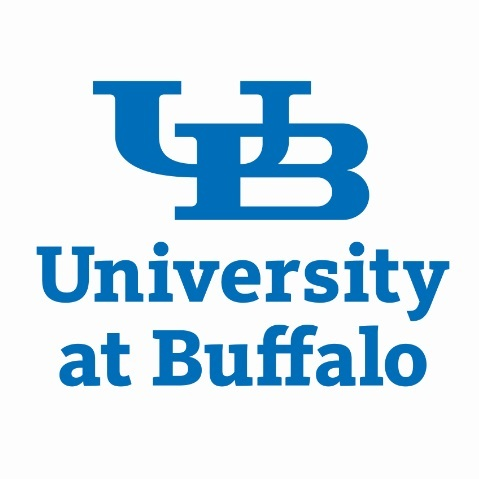 Frances R. and Louis B. Morrison
The Frances Morrison Memorial Scholarship was established jointly in 1984 by her niece, Nancy Schwartz, her husband, David Schwartz, and Louis Morrison. Frances loved to paint and this was a meaningful way to memorialize her.
"Aunt Fran" was the beloved aunt of Nancy and sister of Nancy's mother who died at the very young age of 41.She was born in Buffalo after her family of Russian Jews migrated first to Canada and then were able to enter the United States.
She and her family were as close in relationship to Nancy as parents and siblings.
When Louis Morrison ("Uncle Lou") died, Nancy and David Schwartz renamed the fund to include Uncle Lou who was a graduate of UB and The Law School. After Fran's death, Lou enrolled in art classes at UB and greatly enjoyed the company of the art students, inviting them for dinner and from time to time purchasing a work of art or two. For many years the yard in the back of his home on Lebrun Road was home to a sculpted tree trunk, and the front of a property at 916 Delaware Avenue still displays a very large (and sometimes controversial) metal sculpture.
The fund was the first one established for the purpose of providing some financial assistance to promising students in the fields of studio art, including painting, sculpture and photography. Since the inception of the fund, 408 grants have been made.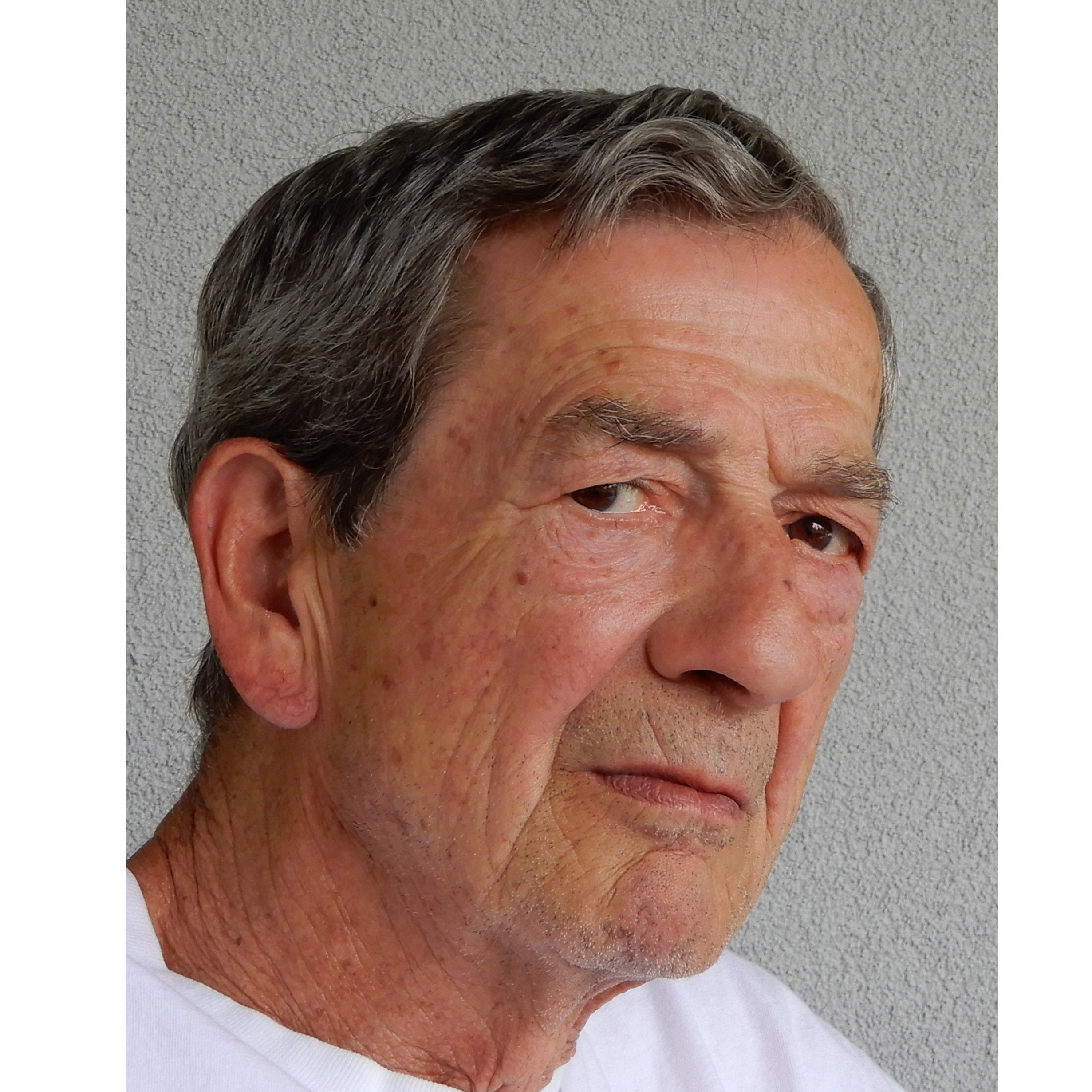 Frank B. Silvestro, MA '68, BA '62
After serving in the Navy, Buffalo native Frank Silvestro, MA '68, BA '62, graduated summa cum laude from UB while working at the Cornell Aeronautical Laboratory. During his studies, he benefitted from the financial assistance of a local foundation. That help inspired him to create this fund, which he hopes will, in its turn, inspire its recipients one day to create such funds of their own for UB students. Silvestro is one of the four founding partners of Ecology and Environment, a publicly traded global environmental consulting business. Recognizing that the study of physics is a rigor that appeals to relatively few, Silvestro, who described himself as always interested in the application of scientific reasoning to everyday endeavors, offers this assistance to encourage those with a passion for the discipline.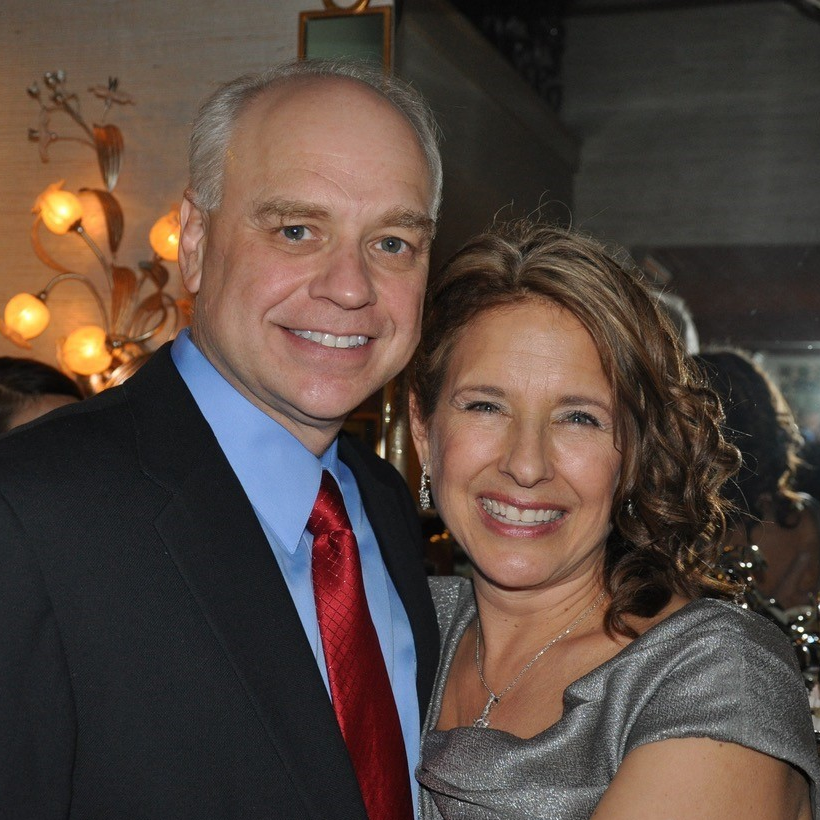 Frank J. Puskar, BS '79, and Mary F. Puskar
Frank J. Puskar, BS '79 is the founder of Energo Engineering, a KBR subsidiary located in Houston, Texas, providing advanced structural engineering for the offshore platform oil and gas industry. He is an expert on the design of platforms for extreme loads including hurricanes and earthquakes. He has participated in the assessment of offshore platforms worldwide including locations in the Gulf of Mexico, California, Alaska, North Sea, Russian Arctic, Brazil and West Africa. He has served as chairman of the American Petroleum Institute resource group for design of platforms in earthquake regions.
In addition to his UB degree in civil engineering, he has a Master of Engineering degree from UC Berkeley. Frank has served as Chairman for the UB Department of Civil, Structural and Environmental Engineering Advisory Board and he is also an emeritus member of the School of Engineering and Applied Sciences Dean's Advisory Council.
Frank and his wife, Mary, established this fund in 2013 to award graduate scholarships to students from traditionally underrepresented backgrounds within the Department of Civil, Structural and Environmental Engineering.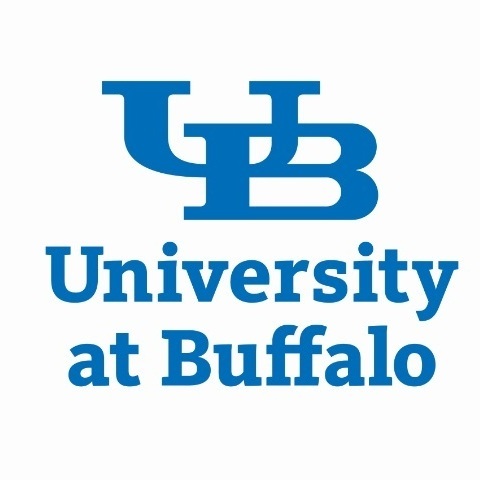 Frederick J. Schoelkopf and Toby Bloom Schoelkopf, BA '72
In 2005, Frederick J. Schoellkopf established the Toby Bloom and Frederick Schoelkopf Award for Study Abroad to honor the memory of his wife, Toby Bloom Schoellkopf, BA '72. The fund provides an annual award to an undergraduate student in the Department of History in the UB College of Arts and Sciences studying abroad in an accredited summer, semester, or yearlong program who demonstrates financial need.
In 2000, Toby Bloom Schoellkopf established the Julius Bloom Scholarship in memory of her father, who worked for several well-known printing companies, had a lifelong interest in the typographic arts and helped organize the first international conference of typographical arts in the mid-1960s.
Toby Bloom Schoellkopf was a longtime UB administrator, who held various positions including assistant to the dean of the Faculty of Arts and Letters, director of the Office of Disability Services and assistant director of the Living Well Center. She died in 2005. When he retired from UB, Frederick Schoellkopf was associate director for operations for University Residence Halls and Apartments.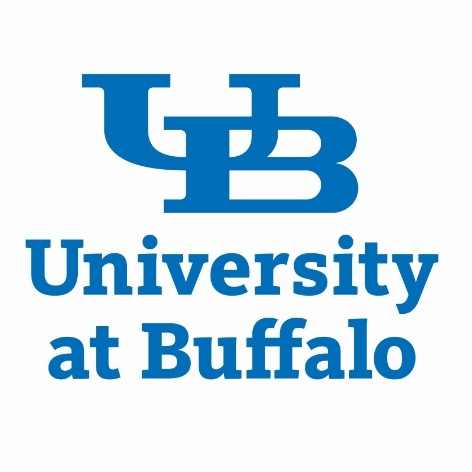 Gretchen A. Hodgdon, MD '00, and Travis Hodgdon, DO
Gretchen A. Hodgdon, MD '00 is a 1985 graduate of Bennett High School. Gretchen and Travis are first generation college graduates and each benefitted from generous scholarships when they were undergraduate students. They are strongly committed to the concept of "pay it forward". They award one student at each undergraduate grade level so that the students may carry their award with them each year for their undergraduate degree.
Dr. Gretchen Hodgdon is an Attending Physician Internal Medicine Hospitalist for Bassett Medical Center in Coopertown, NY. Dr. Travis Hodgdon also works for Bassett Medical Center as an Intensive Care Unit Physician.
Gustin L Reichbach, BA '67
After majoring in political science at UB, where he was elected to Phi Beta Kappa, Gustin Reichbach graduated from Columbia Law School. He was active on the Columbia campus during anti-Vietnam War protests, which led to a two-year delay in his admission to the New York State Bar. As a private lawyer, Reichbach won a landmark case that opened loft spaces in New York City for legal residence. He was elected to the Civil Court of the City of New York in 1990 and to the New York State Supreme Court in 1998. In 2003-04, he was an international judge for the United Nations Mission in Kosovo, presiding over war crime cases growing out of the Balkans Wars of the 1990s.
The Gustin L. Reichbach Memorial Endowment Fund was established by Reichbach's UB Alpha Epsilon Pi fraternity-bother Paul Nussbaum, BA '67, founder and CEO of Patriot American Hospitality, and founder and CEO of Waramaug Hospitality, as well as other donors, to honor Reichbach after his death in 2012.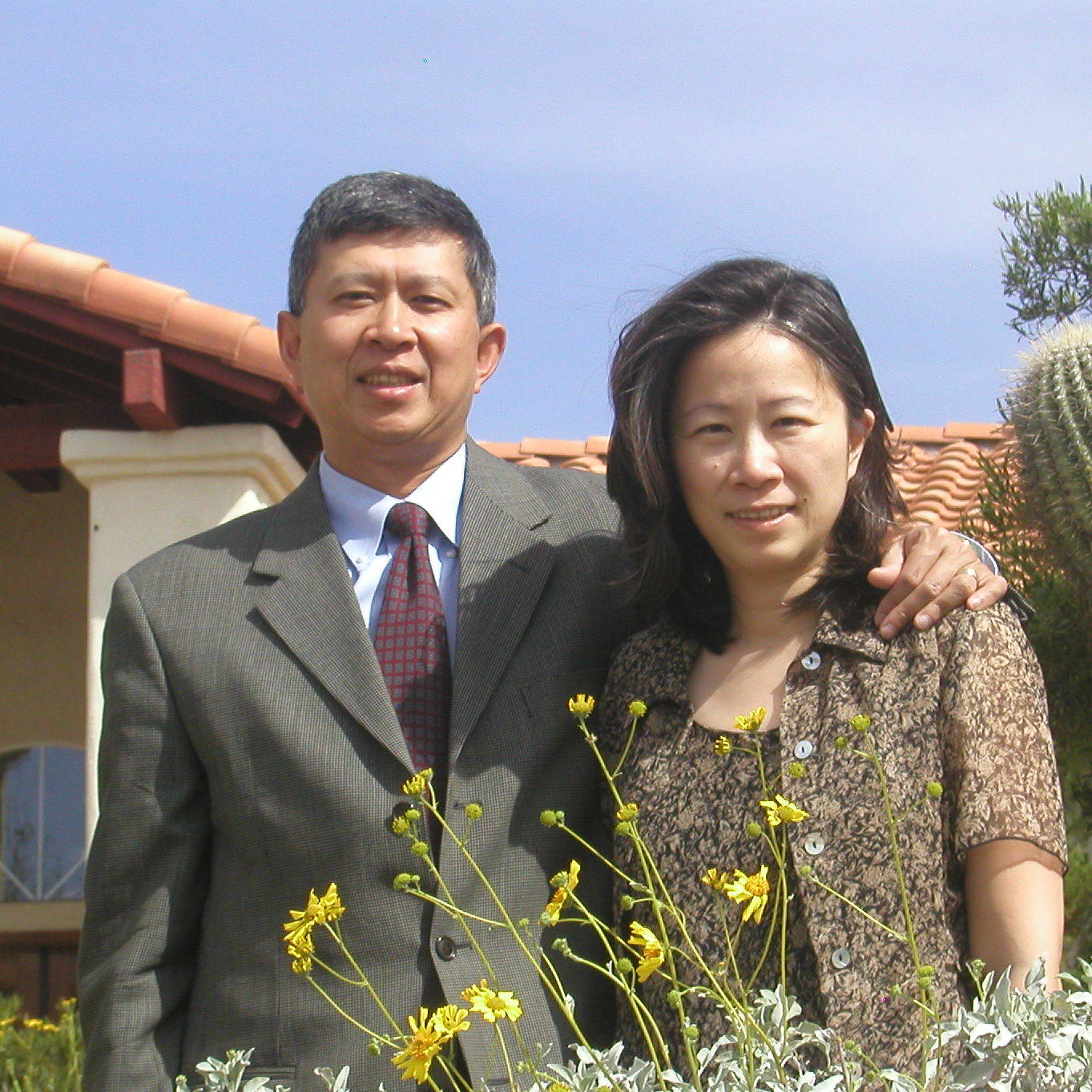 Hsinchun Chen, MBA '85 and Hsiao-Hui Chow, PhD '89
An acclaimed information technology scholar and entrepreneur, Hsinchun Chen is the Regents Professor and Thomas R. Brown Chair of Management and Technology at the University of Arizona and founding director of the Artificial Intelligence Lab. Hsiao-Hui (Sherry) Chow a transitional health scientist, is a research professor of medicine and co-lead of University of Arizona Cancer Center (UACC) Cancer Prevention and Control (CPC) Program.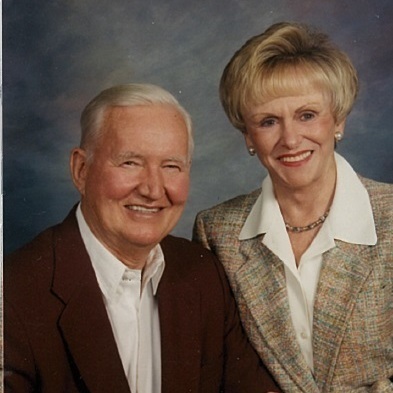 James W. McLernon, BS '50
In 2007, James W. McLernon, BS '50, established the Samuel R. McLernon and Nancy McLernon Memorial Scholarship to provide scholarships to students from Kenmore West High School seeking to pursue an engineering education at UB's School of Engineering and Applied Sciences. He also established the Nancy and James McLernon Superior Scholars Program.
James W. McLernon, a Kenmore, NY native and Kenmore West High School graduate, is a retired automobile company executive. He started his career with a summer job on the machine floor at the Chevrolet engine plant in Tonawanda, N.Y. in 1949 while still a UB student. By the time he retired in 1997, McLernon had held positions as general manufacturing manager of GM's Chevrolet Division, president and chief executive officer of Volkswagen of America and chair of the board of American Axle and Manufacturing. McLernon appreciates the importance of financial assistance for undergraduates. In addition to his summer job with Chevrolet, while studying at UB's newly established engineering school, McLernon drove a school bus before and after class, worked at a golf course and as a Christmas-season mail carrier.
Jim established the Samuel R. McLernon and Nancy McLernon Memorial Scholarships in memory of his late brother and late wife. His brother, Samuel, who attended Kenmore West High School, was a World War II veteran and was a long-time principal at Kenmore East High School. Jim's late wife, Nancy graduated from the UB School of Nursing.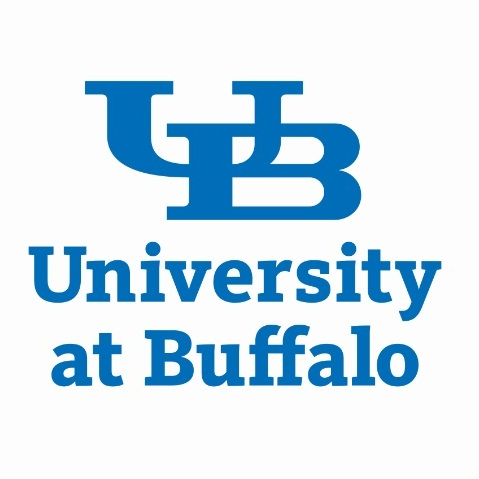 Jane C. Denton, BA '66 and MA '90
Jane C. Denton was one of the more personable and popular of the honors chemistry majors who entered UB in 1961. Her energy, laugh and high spirits were the heart of a close-knit group of chemistry majors. Shortly after completing her final BA exams in chemistry in 1966, Jane was tragically stricken with encephalitis. This disease attacked her brain stem, leaving her unable to speak or use her arms and legs. She was left with the complication of Parkinson's Disease which she bravely battled for the rest of her life. She never gave in to her infirmities. Her intellect and spirit persisted, and the computer and electronics become her primary communication tools. She maintained her interest in chemistry. She was a lifelong member of the American Chemical Society and earned a master's degree in quantum chemistry in 1990. Later she became a consultant to the UB Department of Communications. In 2005, she traveled to Germany to deliver a lecture on augmented communication methods. Because of the deaths of other family members, Jane spent over 35 years in nursing homes. However, near the end of her life she was able to move into her own apartment with extensive support. She died in 2010.
The Jane C. Denton Endowment Fund was established in 2012 by Dr. Lawrence Frenkel BA '56, and Dr. Donald Schulz, BA '65, in memory of their classmate, Jane.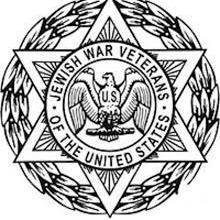 Jewish War Veterans of America Post 25
Jewish War Veterans of the USA (JWV) is the voice of the Jewish serviceperson and friend to all veterans. Formed in New York in 1896 after the American Civil War, the Jewish veteran group was known as the Hebrew Union Veterans Association. The union fought anti-Semitism in the Armed Forces and the general public. Seeking to prove that Jews do proudly serve and fight in the US Armed Forces, the union evolved with each war, eventually taking today's name, Jewish War Veterans of America. With over 120 years of service, JWV is the oldest, continuously operating Veteran Service Organization in the country. JWV continues to live its mission – to preserve the Jewish American military legacy, to protect veteran rights, to spread Americanism, and to promote community – in 250 posts across the nation and in Israel.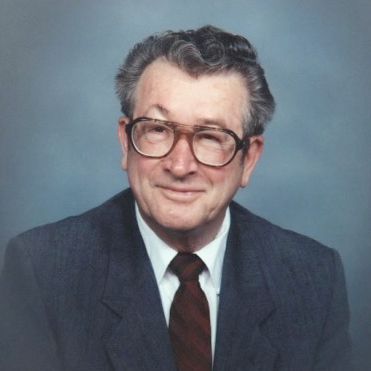 Jim Smist, BS '80 and Mary Smist
Jim Smist, BS '80 and Mary Smist established the Felix Smist Scholarship Fund in honor of Jim's late father, Felix Smist. Felix persevered to complete his mechanical engineering BS in 1965 from UB, after 16 years of part-time study. During this time, he worked full-time and raised a family. As such, the Felix Smist Fund pays up to six years of tuition and gives preference to part-time students in the School of Engineering and Applied Sciences.
Jim Smist who received a bachelor of science degree, summa cum laude, in chemical engineering from UB, earned an MBA from Harvard Business School. He is president and co-founder of Dean & Company, a management consulting firm that works with large and small corporations. Jim was the recipient of the 2012 SEAS Dean's Award and the 2017 Samuel P. Capen Award, one of the UB Alumni Association's most prestigious awards.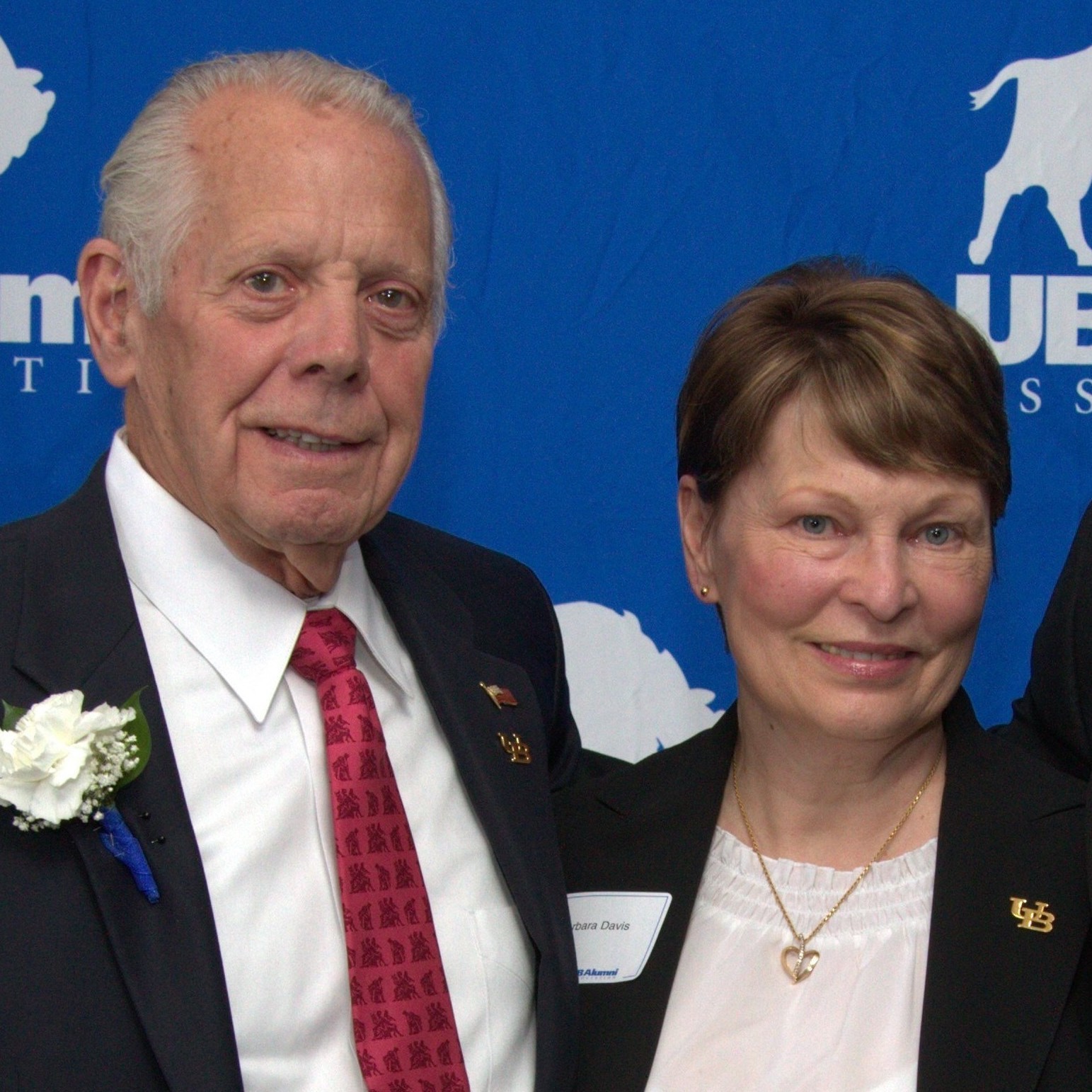 John R. "Jack" Davis, Jr., BS '55, and Barbara J. Davis
In 2012, Mr. John R. "Jack" Davis, Jr., BS '55, industrial engineering, and Mrs. Barbara J. Davis established a scholarship fund to show their appreciation to UB's School of Engineering for preparing Mr. Davis for what has been a successful career. The Barbara and Jack Davis Engineering Education Endowment Fund provides scholarships for undergraduate engineering students , with a preference for those from Western New York who need financial assistance.
In 1964, Davis founded I Squared R, which is now the nation's only manufacturer of silicon carbide and molybdenum disilicide heating elements. I Squared R products are used in high temperature industrial electric furnaces to manufacture ceramics, glass, powder metal products, aluminum die castings and high temperature research. In addition to his business career, Jack has been active in Western New York civic life, running four times unsuccessfully for New York's 26th District congressional seat in the U.S. House of Representatives. In recognition of his support, UB named the newest building housing the departments of engineering and computer science Davis Hall.
Jonathan Matthew Bearfield, BS '91
Mr. Bearfield's Electronics training through four years in the Marine Corps brought him to the University at Buffalo to pursue a degree in Electrical Engineering, which lead to a career in electronics spanning decades and touching several companies. While at UB Mr. Bearfield also helped get the Epsilon Sigma Chapter of Alpha Phi Omega, a service oriented organization, started back up on campus. Between the Marine's, Alpha Phi Omega, several years as a Scout Master for the Boy Scouts and volunteering with other service organizations, giving back became core to Mr. Bearfield's beliefs. This scholarship is meant to be a gift to help others get started on a road to success in engineering, hoping they too will remember to help others along the way on their own path to success.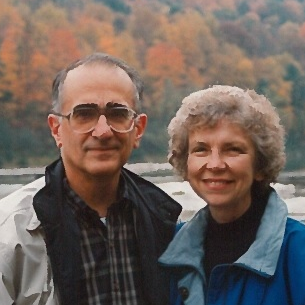 Joseph and Louise K. Tufariello
Joseph Tufariello joined UB as a faculty member in the Department of Chemistry in 1963. He was chair of the department from 1984-91, when he became interim dean of the UB Faculty of Natural Sciences and Mathematics; he was named dean the next year. He returned to his position in the department when the College of Arts and Sciences was formed form its three constituent faculties. He retired from active service in 2003, continuing his research as a professor emeritus. Joseph and his wife, Agnes, established the Joseph and Louise K. Tufariello Endowment Fund in honor of his parents, without whose sacrifices he would not have been able to pursue his goals in chemistry.
Joseph P. Esposito, BA '75
In 2015, Joseph P. Esposito, BA '75, established a fund to provide undergraduate scholarships to students from the Greater Washington, DC area who enroll in the UB College of Arts and Sciences.
Joseph Esposito is a partner with the law firm Hunton and Williams in Washington, DC, focusing on complex business litigation. While earning his BA magna cum laude from the University at Buffalo, he served as city editor of the Spectrum and was elected to Phi Beta Kappa. He earned his JD from the New York University Law School. He is an elected member of the American Law Institute. Esposito established the scholarship because while the Washington, DC area has the second largest number of UB alumni outside New York State, it is not well known to prospective college students there. He credits his UB education with his career success and wants the scholarship to help to bring UB to the attention of Washington area high schools and students, encouraging deserving students to apply.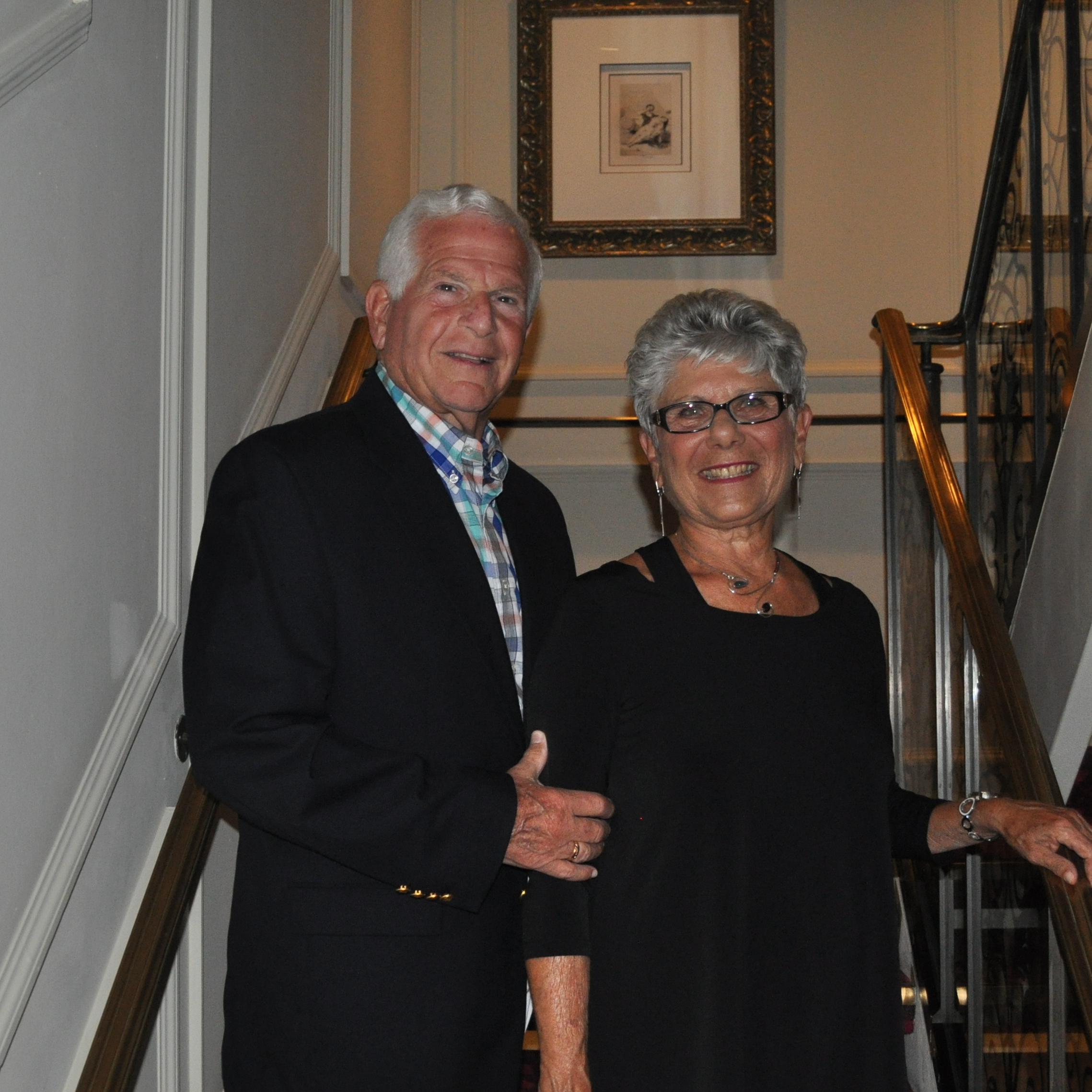 Karen R. Gerhardt, AS '64, and Lester A. Gerhardt, PhD '69, MS '64
Karen and Lester Gerhardt treasure their three UB degrees, feeling that the fine education they represent is in major part responsible for their happy and successful life and career. The intent of this Scholarship is to provide a foundation for the future, enabling motivated and deserving engineering students, in terms of academic accomplishments and financial need, to pursue a UB degree of their own leading to a successful career as well. In so doing, they will bring honor to themselves as well as to UB and the donors.
Kogut Brothers of New York Mills
After Joseph Kogut graduated from UB in 1966, he spent three years in the Peace Corps in Nigeria and Ethiopia. His specialty was rural development, focusing on fishponds in Nigeria and coffee plantations in Ethiopia. Following his return the United States, Joseph, a native of New York Mills, NY became a partner in Kogut Electric, a company founded by his father, Joseph, and uncle Peter (the original Kogut brothers from whom Joe inherited his diligence and entrepreneurial spirit), in nearby Utica. When he established the award, his brother Frederick (BA '60), a retired Dean from the Division of Student Affairs at the City College of New York, said that Joe was passionate about economic development in rural and underserved areas in both upstate New York and Africa, and would have been both proud and humbled that an award in his name would enable UB students to have experiences similar to his. A third brother, Kenneth, BA '64 had an outstanding career at Hamilton College in Clinton, NY as the Director of Financial Aid. All three brothers played football at UB and were members of the Tau Kappa Epsilon Fraternity.
Photo Left to Right: Fred, Ken, Joe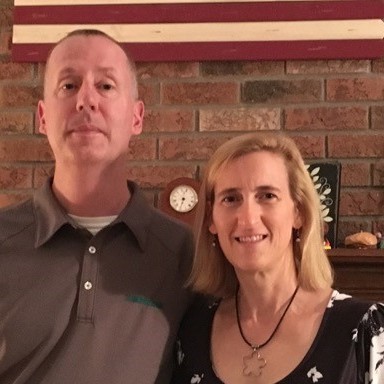 Lawrence and Amanda Megan, MBA '00
In 2004, Lawrence and Amanda Megan, MBA '00, established a fund to provide an annual scholarship award to a student from the City of Buffalo with significant financial need who plans to pursue an education in the UB School of Engineering and Applied Sciences.
Amanda Megan has been a manager at Rich Products since 1995. In addition to her UB MBA, she holds a BS in food science from Cornell University. Larry Megan is the head of Praxair Digital, leading Praxair's digital innovation activities. Larry Megan holds a BS in chemical engineering from Worcester Polytechnic Institute and a PhD in chemical engineering from the University of Connecticut. The Megan's established the award to promote higher education in a technical area for Buffalo City high school students.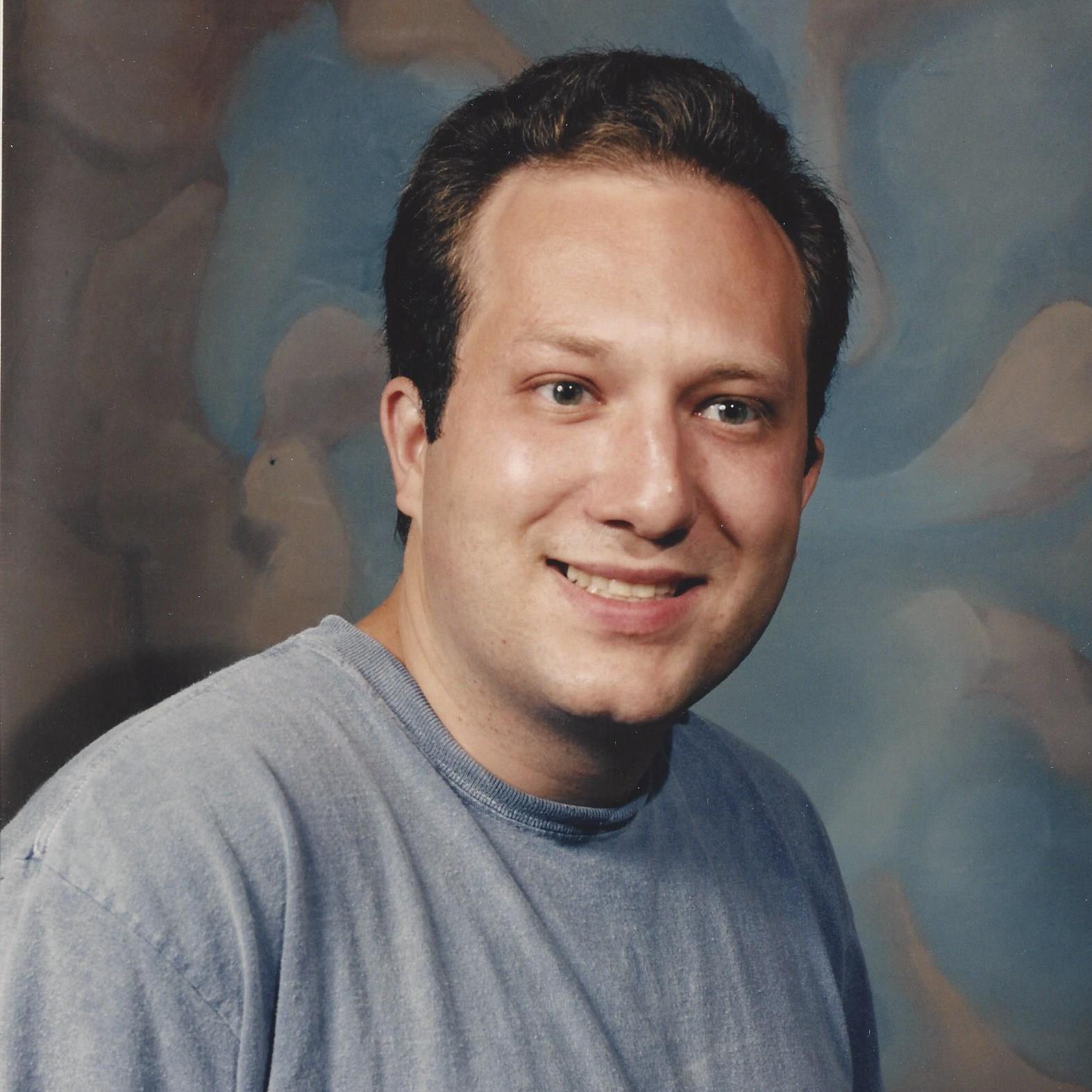 Matthew Grappone
In 2003, friends and family honored Matthew R. Grappone, by establishing a scholarship in his memory. The scholarhship benefits students in the School of Engineering and Applied Sciences, with preference given to those who work at UB's central computing services organization, Information Technology.
Matthew Grappone spent almost half of his too-short life in association with UB earning two degrees: a BS in aerospace engineering in 1987 and a BS in mechanical engineering 10 years later. He worked with UB's Information Technology during his time at the university. When he passed away unexpectedly at the age of 30, friends and family decided to name a scholarship for Grappone. His friend Kevin Shortt, also a UB alumnus, led the effort to develop "an everlasting gift for Matt through the school he loved." Matt's family, friends, acquaintances and relatives of Grappone contributed to the fund.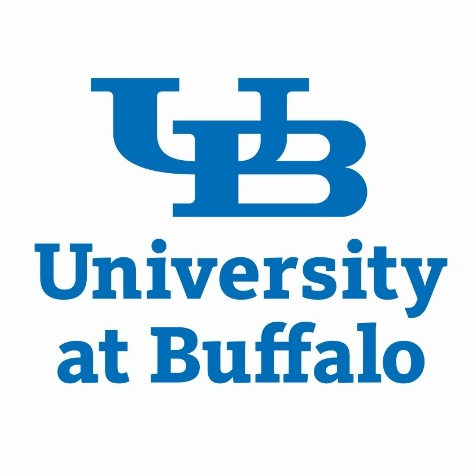 Matthew Scarpati
On July 20, 2009 evening, Matthew Scarpati, of Dix Hills, was on the Wantagh Bike Path cycling. Matt had just turned 19, had finished his first year at the University at Buffalo, had a great summer job and a Brooks Brothers suit for the upcoming interviews for internships. He had a plan for his life, when he was struck and killed by a drunk and speeding motorcyclist. His parents, Lynn and James Scarpati, decided to endow a scholarship fund in his name.
Matt, the youngest of four boys, had mapped out his academic curriculum after Christmas dinner 2008 with his oldest brother, with a plan to major in economics. This fund is a living legacy to be carried on by the succession of economic students, aspiring to contribute to the world as Matthew did. The scholarships provided to students majoring in Economics, leave an opportunity for others to accomplish what Matt was prevented from doing himself.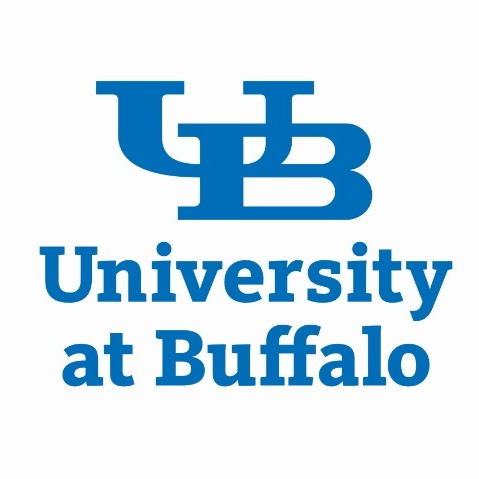 Mitchell J. Pulwer, PhD '80
The fund honors Mitchell J. Pulwer's (PhD '80) academic advisor, Dr. Albert Padwa, Professor of Chemistry at UB from 1966-1979. Pulwer credits Padwa, now Professor Emeritus of Chemistry at Emory University with exerting a critical influence on his professional life at a time when Pulwer needed a mentor as well as an academic advisor. When he established the Fund, Mitch said the most important lesson he learned from Al was that some of the best discoveries are often the result of paths taken that are not straightforward. Mitch hopes that students supported by the Fund will be able to pursue careers in chemistry and have the fortune of finding mentors like Al Padwa early in their professional lives.
Patricia H. Garman, MS '79 and Richard E. Garman
Patricia H. Garman, MS '79, School of Nursing and Richard E. Garman were long time generous supporters of UB, in particular the School of Nursing and the School of Engineering and Applied Sciences.
Mrs. Garman spent her professional life in the mental health field. Before retiring she served as president of Counseling Specialists, her private counseling practice. She was also a former Assistant Professor in Psychiatric Nursing at D'Youville College. She was frequently honored for her leadership in cultural and community organizations, including those working on behalf of people with mental illness.
Dick Garman, former president and CEO of Buffalo Crushed Stone and ABC Paving Company was one of Western New York's most influential business leaders, Garman serves or has served on the boards of several professional and nonprofit organizations. Mr. and Mrs. Garman were philanthropists, and in addition to supporting UB, they also generously supported many other community organizations in Western New York.